Guerlain Rose Aux Joues Blush Duo-Red Hot #06, $50 (Sephora or Neiman Marcus)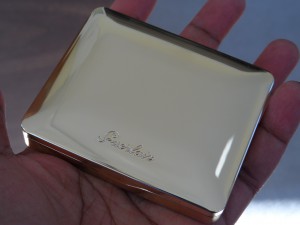 Guerlain came out with some beautiful duos this Fall. I love mixing blush colors so I got excited when I saw all the new duo shades available. I made myself pick one duo at Neiman Marcus. If I'm going to pay $50 I want something that will make my skin glow baby!
Red Hot #06 came home with me and I've been using it quite a bit. I love how it warms my skin and adds a subtle pop to my cheeks! The formula is smooth as butter and buildable. I went a little picture happy so here goes….
Here are some quick swatches!
Pretty huh? Not too much or too little color wise. I can build this baby up just the way I want. Check out all the duo shades from Guerlain. I recommend going to the counter and swatching the heck out of the display, I did!