Just a peek at a few things I picked up from Chanel, Sephora, and Mac. I wore the Chanel Perfection Lumiere all yesterday and I love it so far! It's going to be a new favorite I think.
I'll show you everything in more detail later!
Automatic Liquid Eyeliner #10 Black, Rouge Allure Laque Lip Gloss #72 Coromandel, Perfection  Lumiere Foundation #154 Ambre, and Foundation Brush #6.
Nails Inc Connaught Square (blue) and Sloane Square, Lancome Mauve Cherie palette, Dior Smoky Black palette, Lancome Doll Eyes, and the Stila Natural Eyes palette.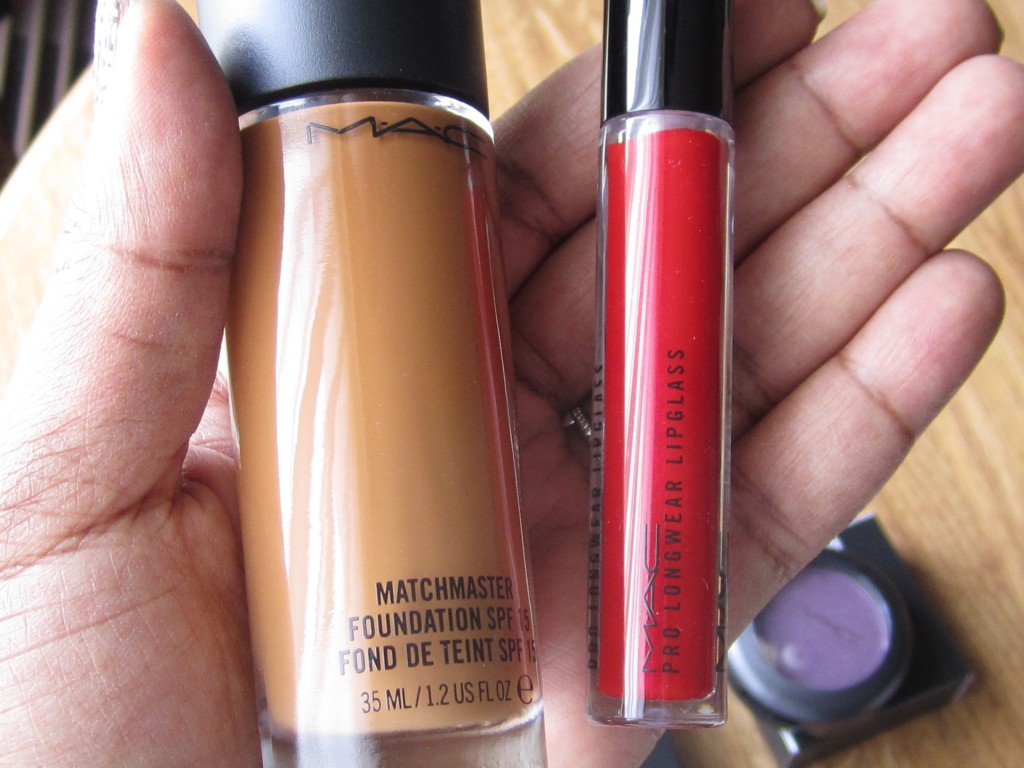 Mac Matchmaster Foundation #7.5, Pro Longwear Lipglass Driven By Love, and Pro Longwear Eye Shadow in Plush (purple) is in the background.