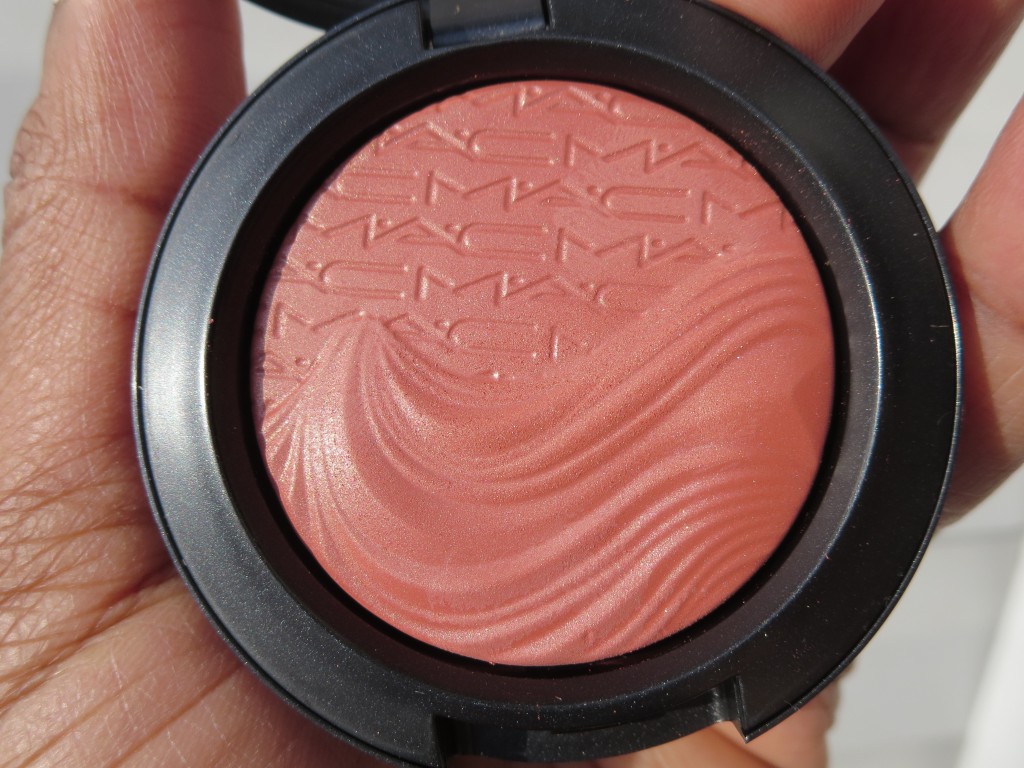 Mac Pleasure Model Extra Dimension Blush, $25 (Limited Edition)
I love Mac blushes. I have so many that I use often and my favorites are the ones that lean a little brown but add a lot of warmth to my face. I love a blush that seems to sculpt my chubby cheeks down a little lol! My favorite of all time is Raizin-a matte red/brown blush that I think I use more often than any other color in my stash. Pleasure Model is a beautiful color but it doesn't have a matte finish. But thats okay it looks just as amazing on the cheeks! The satiny finish works for me.
Mac describes Pleasure Model as a terra-cotta with pearl. I figure its a brownish orange. I am a lot less fancy when describing things. I feel like they changed the Extra Dimension Blush formula a bit. The last blush that I purchased wasn't as great as this. There isn't any overspray that I had to get rid of to get to the color. My last one had some sort of film on it that I had to get rid of. And the pigmentation on this blush is waaaay better. Just a slight touch of my blush brush and I've got enough to do both cheeks practically. And the way that this warms up my face…love it! You'll be seeing this in a lot of future YouTube videos I suspect. It's quickly become one of my favorites.
Check it out. Click on a pic to make it bigger!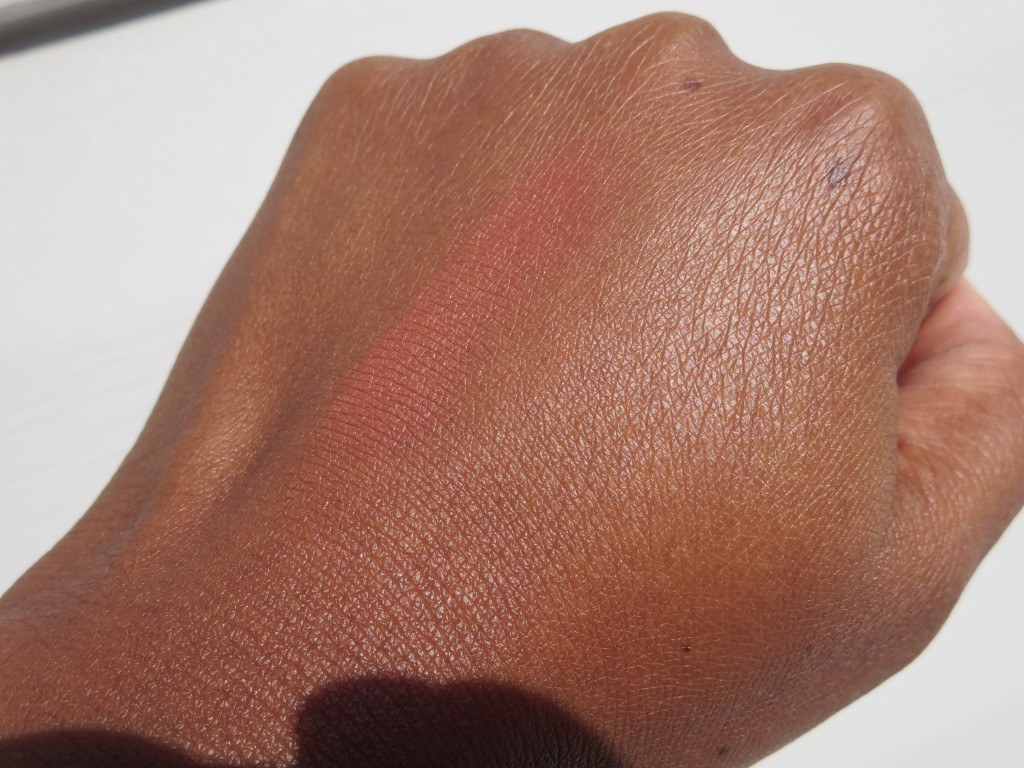 If you don't have a store that sells Mac near you this is still available online. It's limited edition so don't wait long to make a decision.
Here's my video on my Mac Magnetic Nude Collection picks and the two new Huggable Lipcolours I got.