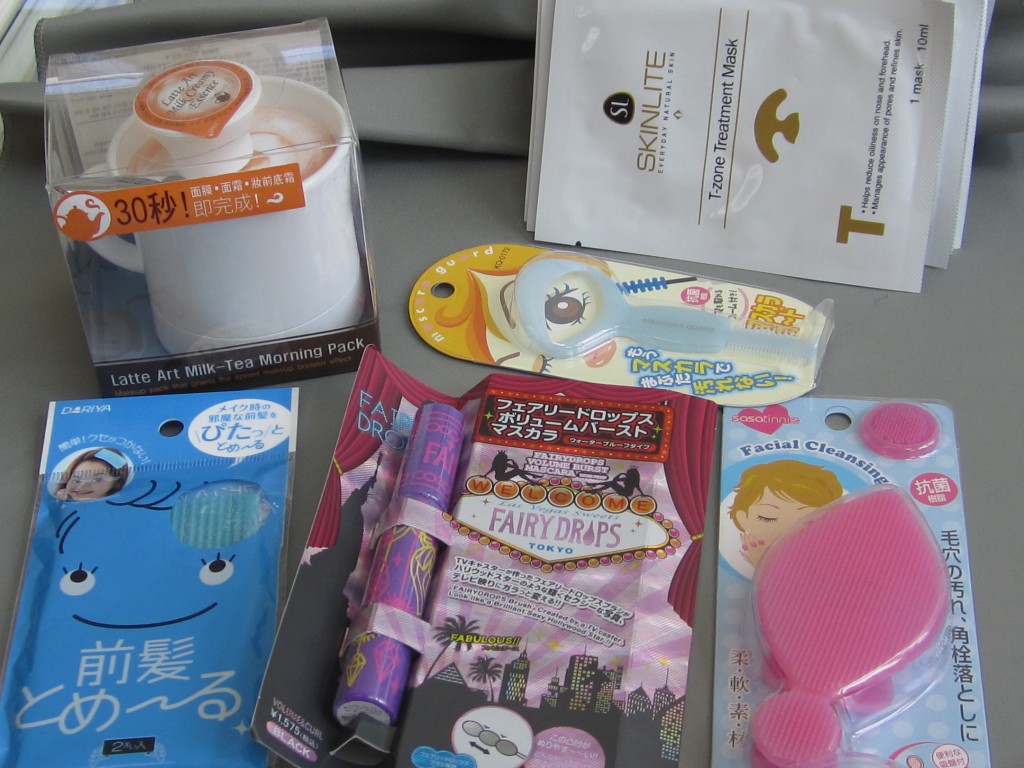 I have a beauty buddy from Hong Kong and she sent me a box of great stuff to try recently. I love trying stuff from all over so I really look forward to things like this! I'll show these things up close in case you're as interested as I am about what's available in another part of the world.
T-Zone Treatment Mask- Helps reduce oiliness on nose and forehead, helps with appearance of pores and skin refinement.
U-Zone Treatment Mask- Hydrating and providing moisture on chin and cheeks, helps unclog pores.
Brightening Facial Essence Mask- Used after cleansing and toning. Wear the mask 20-30 minutes, it brightens the face!
Firming Lift Facial Essence Mask- Use after cleansing and toning, wear the mask 20-30 minutes face is firmed:)
Fairy Drops Volume Burst Mascara Waterproof- This famously great brand of mascara has a great brush/wand.
Mascara Guard- This two-sided tool is going right on my counter. Comb lashes and apply mascara with this handy tool.
Dariya Hair Magic Sheet- What a great idea, I hate it when I get hair in my face while doing makeup or brushing my teeth etc!
Facial Cleansing Brush- I can't tell you how soft but effective this little tool is. It's like a mini facial to me, I love it.
Latte Art Milk Tea Morning Pack- This is so cute, I had no idea what it was and I opened it up and found that it's a moisturzing prep cream to use before makeup application. When you use it for the first time you open the little "creamer" and put it in the product to mix it all up. After you've added that you have a great cream to apply on your face that has caffeine and other ingredients to give you a radiant and supple face that's ready for makeup.
I'm going to enjoy trying/playing with all my stuff. Do you like to try stuff that's not available where you live?