I just got a great question from a reader about buying Essie nail polish. In most places Essie nail polish is around $8-9. I refuse to pay that so I explained where I get my Essie polishes from for half price and I thought I'd just share that information with all of you in a post. I really don't like to pay full price for the nail polish brands that I love so if you live in the US you can save quite a bit as well!
Keep reading…
I order all my Essie and China Glaze shades from transdesign.com. Essie shades are $4.25 there and China Glaze colors are $3.25. They also sell Color Club, Barielle, Orly, and Misa polish as well. I've been ordering from Transdesign since 2012 and they really do a great job. They pack all the nail polishes up well and ship really fast. I tend to order a ton of polishes at once and in my last order of 15 or so polishes I paid $8 for shipping.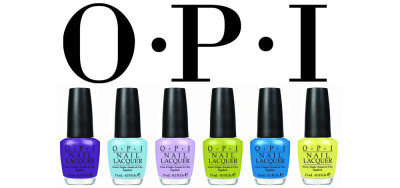 Another way that I save on another brand I love OPI is I snoop around Sally's Beauty Supply and my local Ulta's Clearance area every few weeks. All OPI's collections end up in the clearance bins at both places for half price. I usually check every other week at both places. I'm waiting on the Muppets collection to end up there. Whenever a collection comes out I just hope that the shades that I want will end up in the half price bin and they usually do!
And last but not least Zoya! Each year Zoya has an Earth Day Polish sale in April. You can turn in your old polishes if you like and/or buy Zoya shades for half price. I got about 20 shades this year and I won't be ordering again till the next half price sale. I love this sale and I usually load up! I pick out all the colors from their seasonal collections that I've been drooling over for the last year.
I hope this short savings post was helpful. If you have any tips and tricks please share them with us all!