I showed you guys Lizard Belly in a NOTD post last month. It's one of the most interesting colors I've ever come across. It's a 3D Holo that is so dark green that it looks black on the nails. I have used my bottle of it many times since I showed it to you and I love it so much. I knew one of you would like it just as much so if you'd like to win it scroll on down….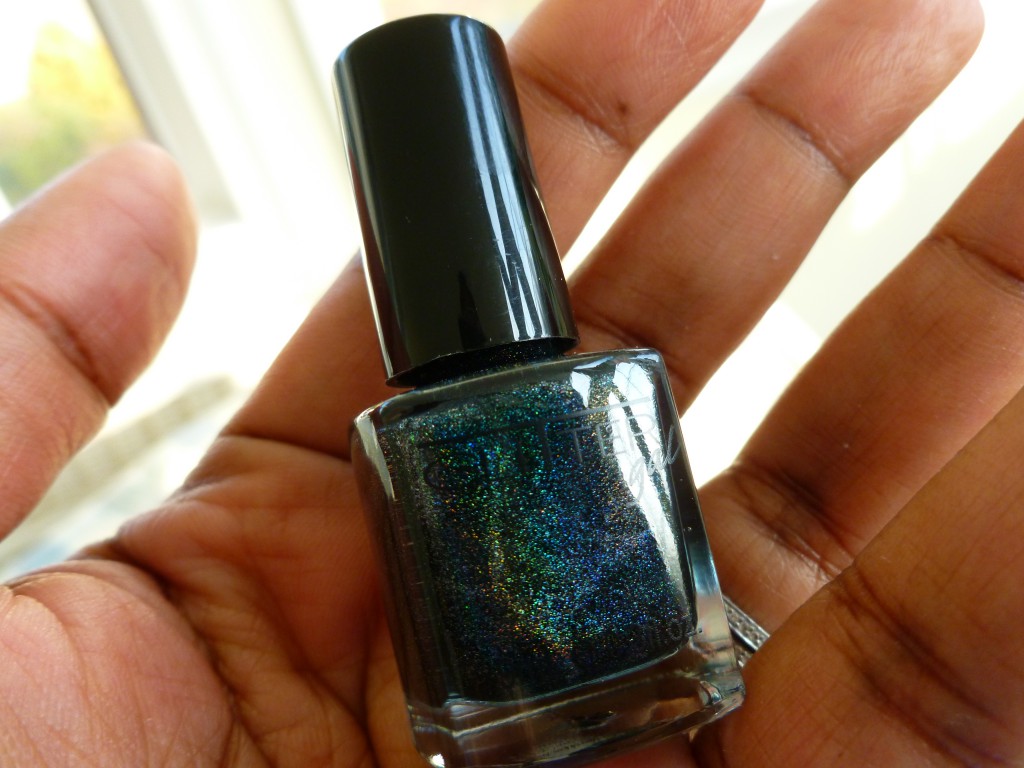 Yeah I don't have much else to say except here are the rules! Good luck everyone!
Giveaway ends on February 1st at midnight.
Rules:
1- Comment/Leave a Reply on this post ONCE and let me know what your favorite nail polish color is right now!
Make sure you leave the best email address to reach you at in the Mail: Will not be published/required area. Ok? Only I can see your email address if you put it in that area.
2- One entry per person, international readers welcome. I have to mail this to you, only enter if that's ok!
I'll contact the winner on February 2nd by email!
*I approve comments manually so if you don't see your entry right away that's why!