I'm back from a nice long week vacation in Vegas, what fun we had! I love visiting Las Vegas. It's such a fun place, the food and shows can't be beat. We saw Phantom of the Opera (fantastic) and since we love Cirque Du Soleil we went to the new Viva Elvis show (not good) also. I've seen all the Cirque shows but the Chris Angel one because I haven't heard one person say they liked it.
I showed you my makeup purchases throughout the week but I also got some great things at the amazing Prada and Louis Vuitton stores that we visited along the strip.
I got my handbag for Christmas last year and I love it. I got the matching wallet (left) and makeup bag (right) on the trip.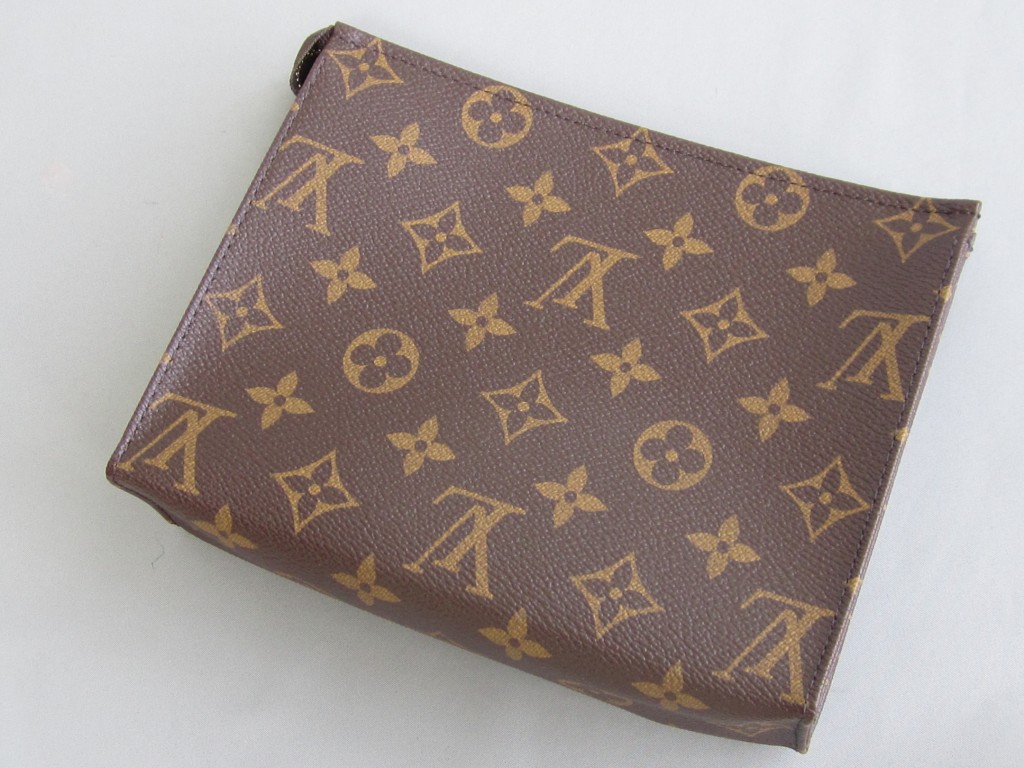 This cute Louis Vuitton makeup bag was something I've had my eye on for a while. I love the size of it, gotta have something cute to put my makeup in!
I am a huge luxury store window shopper. I love just peeping in the windows of stores like Dior and Louis Vuitton….
The Bellagio is beautiful, have you ever wondered how they take care of those pretty fountains? Well one morning we saw five guys in the water walking around cleaning or doing the maintenance on them. I thought the water was deeper for some reason!