Iman BB Creme-Earth Medium ($20 at Sears or approx. $18 at Walmart)
I love this stuff! I kind of gave up on the whole BB thing. I have tried a few and if you follow me on YouTube you know that for the most part it hasn't been successful. The Maybelline wasn't a good color match and not a good fit for my combo skin. Garnier was an even worse color match but great for my skin type. Oh well.
And then just in time to save the day comes Iman…and shes PERFECT. I smooth Earth Medium on quickly and it goes on like butter. I think as with most BB creme's the coverage is light and I often go in with concealer for the discolored areas on my face like under my eyes and on my chin if I've got time. Or I do two layers of Earth Medium. This just gives me a nice naturally pretty appearance that is great on the go!
I think the finish is dewy but NOT greasy which is good. I like to powder my t-zone down to set this and help it last longer though the day. I usually end up touching up after a few hours on my nose. I have found that starting out with a good oil-absorbing primer before applying the BB Creme is good if you have combination skin like me. I can get away with fewer touch ups during the day by using a good primer with this. If you have normal skin you might end up loving this and not needing a thing!
It's worth noting that on Iman's website this is not recommended for acne prone skin. There are six shades available.
Check out more details on where this is sold and answers to FAQ's here!
Here are a few shots of Earth Medium on my face. I am still recovering from a cold so please excuse the dry skin around my nose! I have been blowing my poor nose non-stop! It's time to pull out the Aquaphor and lather up my NOSE lol!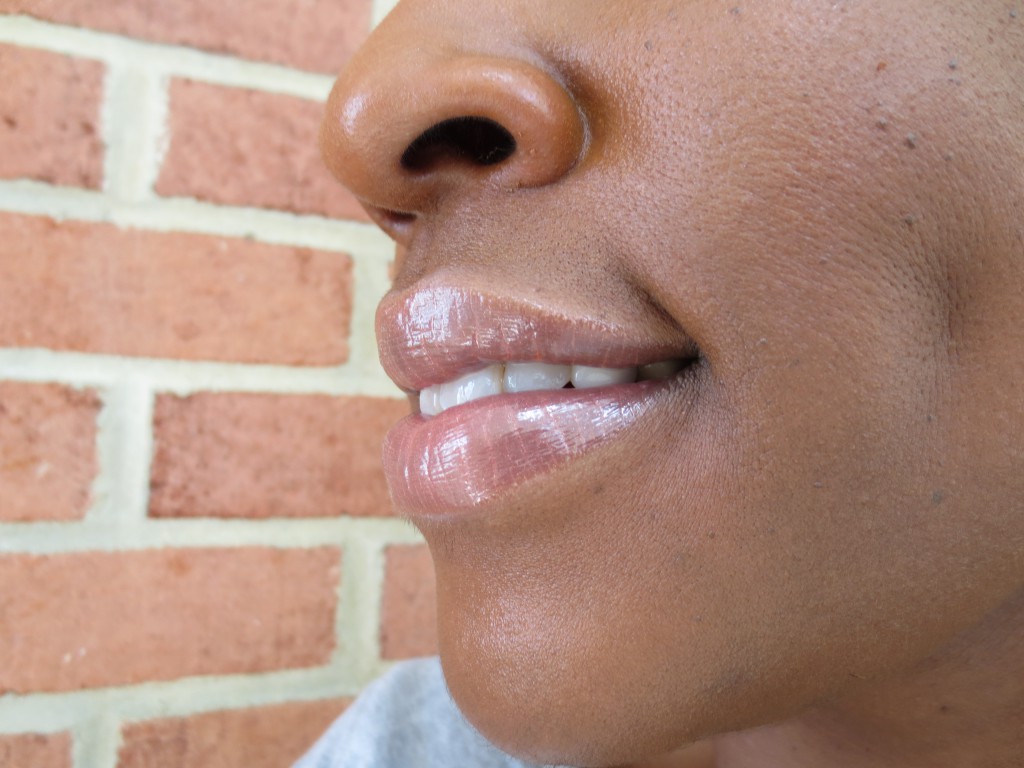 In the pic above you can see that with two layers of Earth Medium my chin (and its spots) are covered pretty well! I find that I tend to apply two layers of product in order to get the coverage that I want and in order to skip concealer. I really have come to depend on this stuff in recent months. It's great on days when I want to look put together quickly!
Let me know if you have tried this!