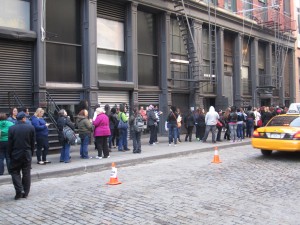 The line was loooong!
The doors opened at 8:30am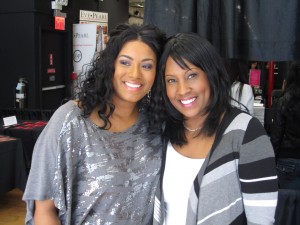 How beautiful is Ashley!!!
She's FLAWLESS!
It was so nice to meet you!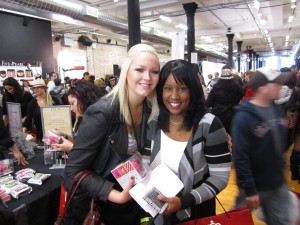 I almost passed out NIKKIETUTORIALS!!
She was next to me in line!!
That's a Beautyblender in her hand:)
Met another beautiful subbie at the EyeKandy booth!
Her name is Shae:)
I love her jacket and she's so pretty!
Beautiful Youtuber with GORGEOUS HAIR!
I want her HAIR!
So nice to meet you!
It was so nice to meet and shop with everyone. I really want to say thanks to everyone for showing so much love and support. It was so great to meet and take pics with all of you.
I was so starstruck when I saw all the people who's video's that I watch. So many Youtubers were there. I saw queenofblendingmua, enkoremakeup, julieg713, and some others. It's funny because when you see someone you watch it's so exciting! I was trying not to point but my husband was laughing at me because I was so excited:) I said the stupidest things….when I saw nikkitutorials next to me (she is REALLY TALL) I said "oh my god you're an amazon!". My husband was ready to pass out. I just couldn't help it. To make matters worse I said " you don't look that tall on your video's". Yeah I am not that smooth am I???? LOL. She was so great though. She was so funny and sweet. Just like in her videos!  She was nice enough to come down to 5 ft tall land to take a picture with me. What a nice girl!
I got lots of great makeup at IMATS, more on that to come! Epic haul is coming UP!