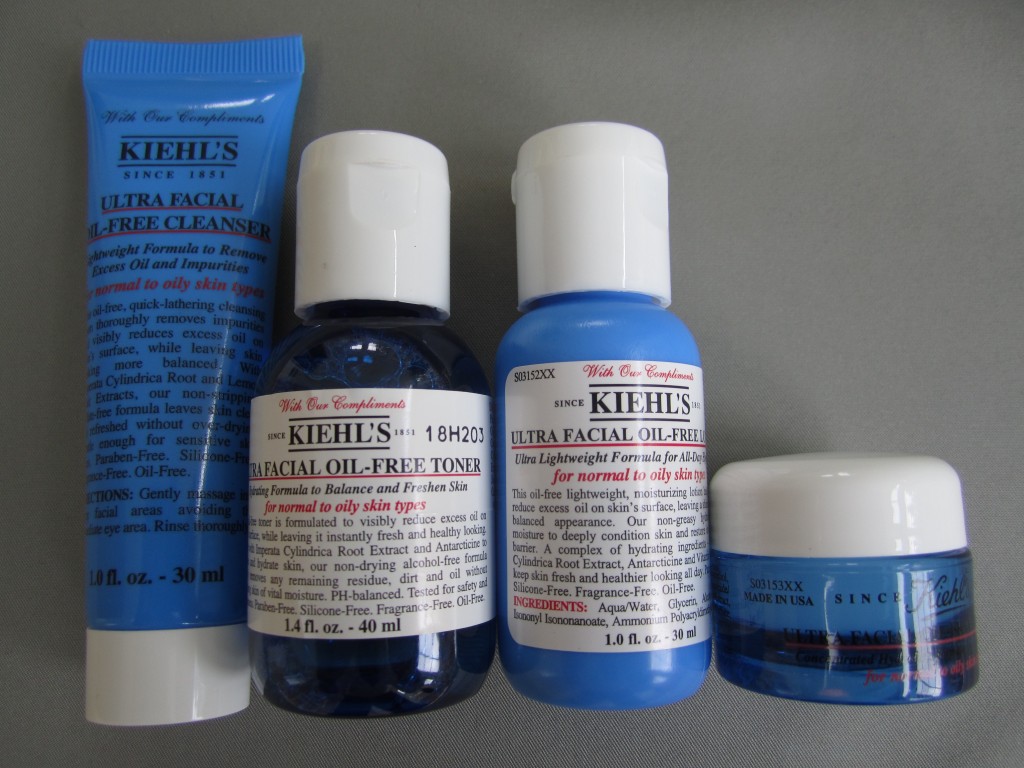 I love to try stuff, big surprise right? But using things that are not for my skin type can be a disaster so I don't try as many skin care products as I would like. On a visit to Nordstrom for the Anniversary sale I met the nicest Kiehl's expert. Besides getting my cosmetics goodies she gave me some information and samples (YESSSSS!) of the Ultra Facial line of products.
Kiehl's has been around since 1851 but I have to confess I know nothing about the brand. I have heard about several products over the years but I've never tried anything. I told my new Nordstrom friend this and she was able to fill me in on the background of the brand. I don't know about you but my favorite sales associates are the ones that know when you want details. She could tell from the look on my face that I wanted the info so she went into some background and a brief rundown on their most popular products. After that we talked about me. What I use and what they have that might be of interest. I can't tell you how rarely this happens, it's a simple thing but so important. She saw my brand loyalty was weak and pounced! She asked about what my husband uses too. That was quick, NOTHING. He's got some great samples now too.
I'm going to be trying the Ultra Facial line of products. I'll let you know how it goes! If you want to look into the Ultra Facial line, click here for details.
Have you tried any Kiehl's products? Let me know what you like from the brand!