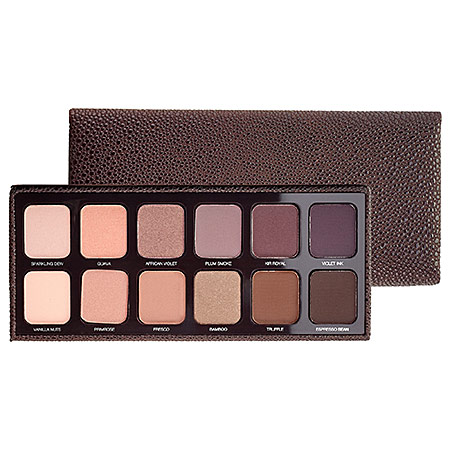 Laura Mercier Artist's Palette for Eyes, $48 at Sephora Exclusive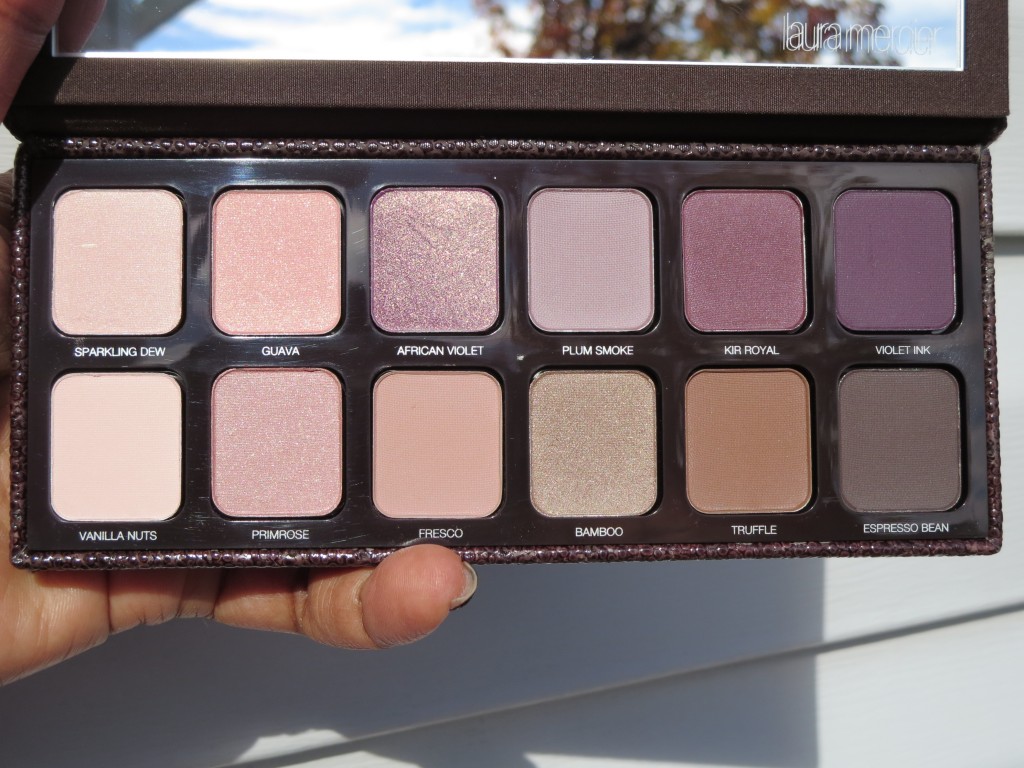 I couldn't wait to pick this beautiful palette up! I love last years Artists Palette For Eyes and use it often. This years palette has more purple in it so I am thrilled. I'm a little crazy about purple you know. I haven't had a chance to play with this much but it's official I love it and the mattes….I am crazy about. I am going to purple smoky matte eye myself into a coma with this palette.
So here are the swatches-click on a picture to make it bigger!
Sparkling Dew, Guava, and African Violet
Plum Smoke, Kir Royal, and Violet Ink
Vanilla Nuts, Primrose, and Fresco
Bamboo, Truffle, and Espresso Bean
Since half of the shades in this palette are matte I couldn't be more thrilled. I love the payoff and texture of all of these shades though. I'd take this palette with me on a trip and not need another eyeshadow. There are a few repeats from last years palette. Vanilla Nuts, Guava, African Violet, and Plum Smoke are back again. I'm not sure how I feel about that. I do like the shades and am familiar with using them but I guess I would have liked all new colors. Thats the only downside in my opinion. But considering the quality of the palette overall, I'll tell myself to shut up!
This palette wasn't at my local Sephora store but this is something to seriously consider for the upcoming VIB 20% off sale.
I hope these swatches are helpful! I just love this thing and I hope there's one coming our way next year!
From Sephora's website:
What it is:
An elegant and modern eye palette featuring a dozen eye shadows that range from cool to warm shades.
What it does:
Enclosed in a luxurious textured, chocolate brown case, this complete compact includes a large mirror and 12 eye colors hand selected by Laura Mercier. Mix and match for endless eye looks.
This set contains:
- 0.03 oz x 12 in Eye Colour in Sparkling Dew, Guava, African Violet, Plum Smoke, Kir Royal, Violet Ink, Vanilla Nuts, Primrose, Fresco, Bamboo, Truffle, Espresso Bean
What else you need to know:
The top row is organized into cool colors, while the bottom row features warm colors. Both rows are arranged in light to deep shades from left to right.