I'm a sucker for Laura Mercier this time of year. They always come up with a great set that I find myself throwing into my basket and ordering on auto pilot. I love this set and I've been having fun playing with the colors. This portfolio comes with three good brushes. I think that's part of the reason I fell so hard for it. You get a ponytail, crease, and smudge brush. I really like these and having them fit right inside the portfolio is a great idea for using this on the go.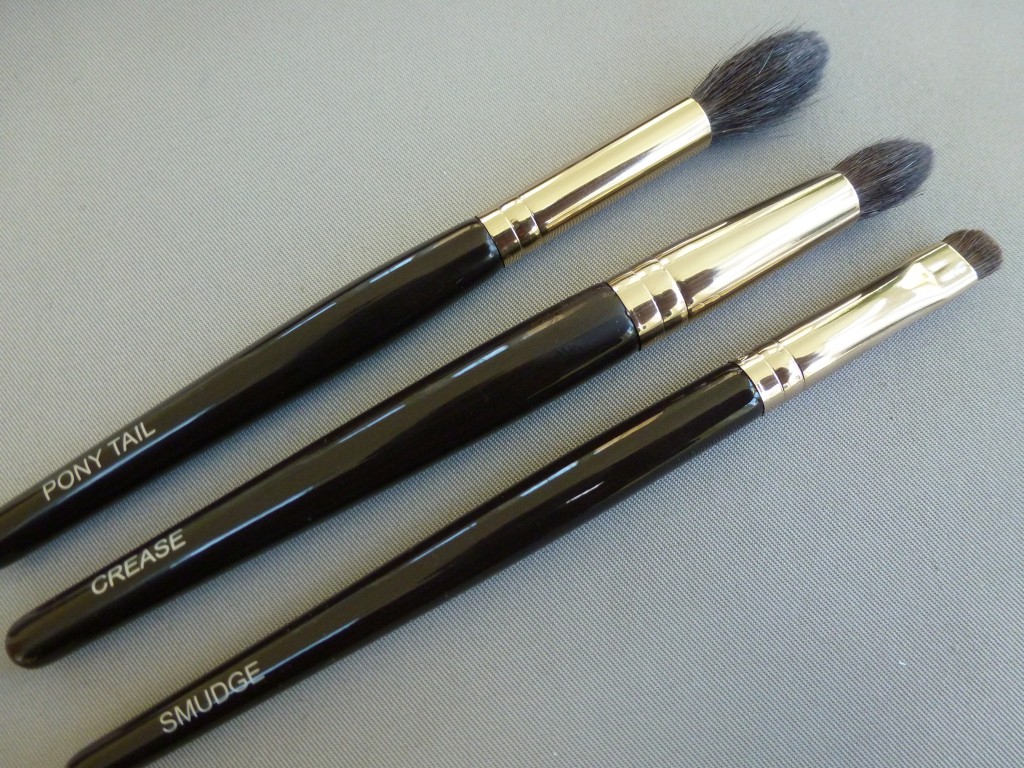 Here are some close-ups of the colors in the palette and swatches.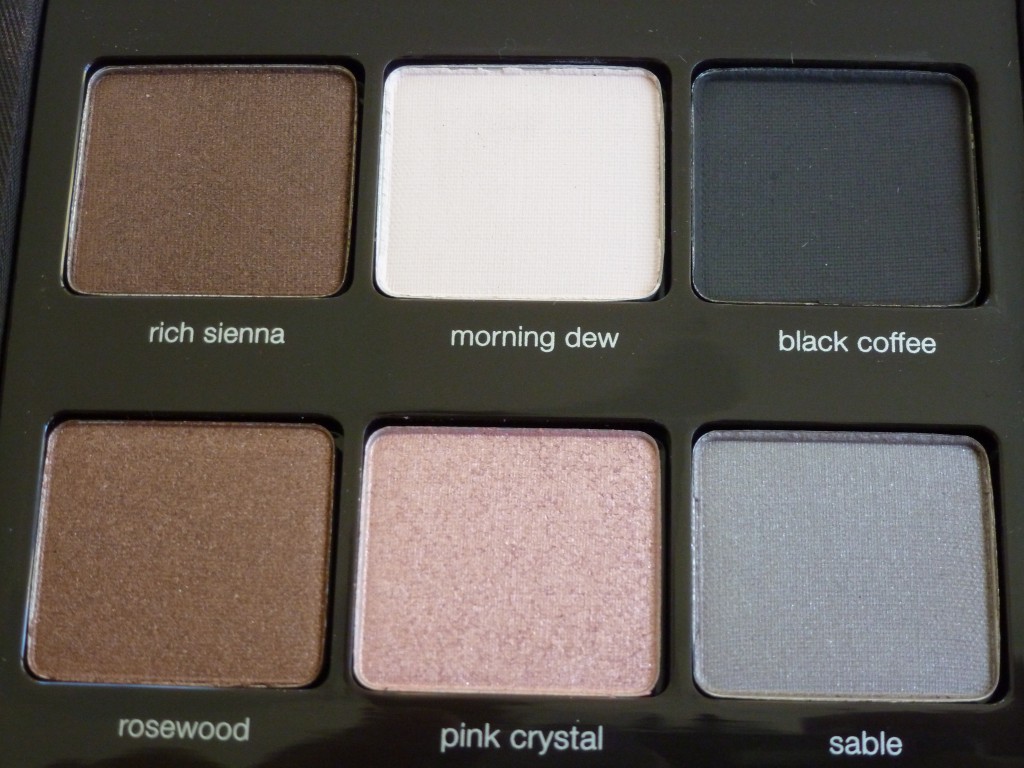 Rich Sienna, Morning Dew, Black Coffee, Rosewood, Pink Crystal, and Sable (left to right)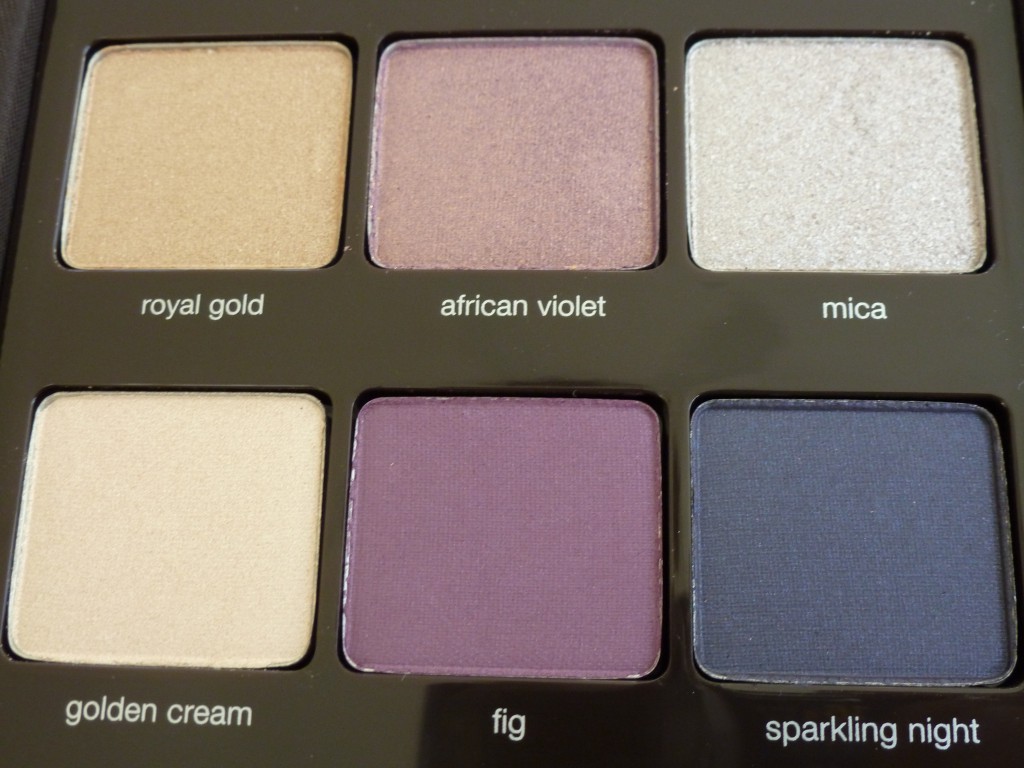 Royal Gold, African Violet, Mica, Golden Cream, Fig, and Sparkling Night (left to right)
I'm so glad I got this, check it out when you're looking at new holiday sets and kits. It retails for $98. I don't like Pink Crystal or Mica much. They are chunky glitters that are a challenge to blend and have more fall out than the other colors. My favorites in the portfolio are Rich Sienna, African Violet, Fig, and Sparkling Night.
Rated B