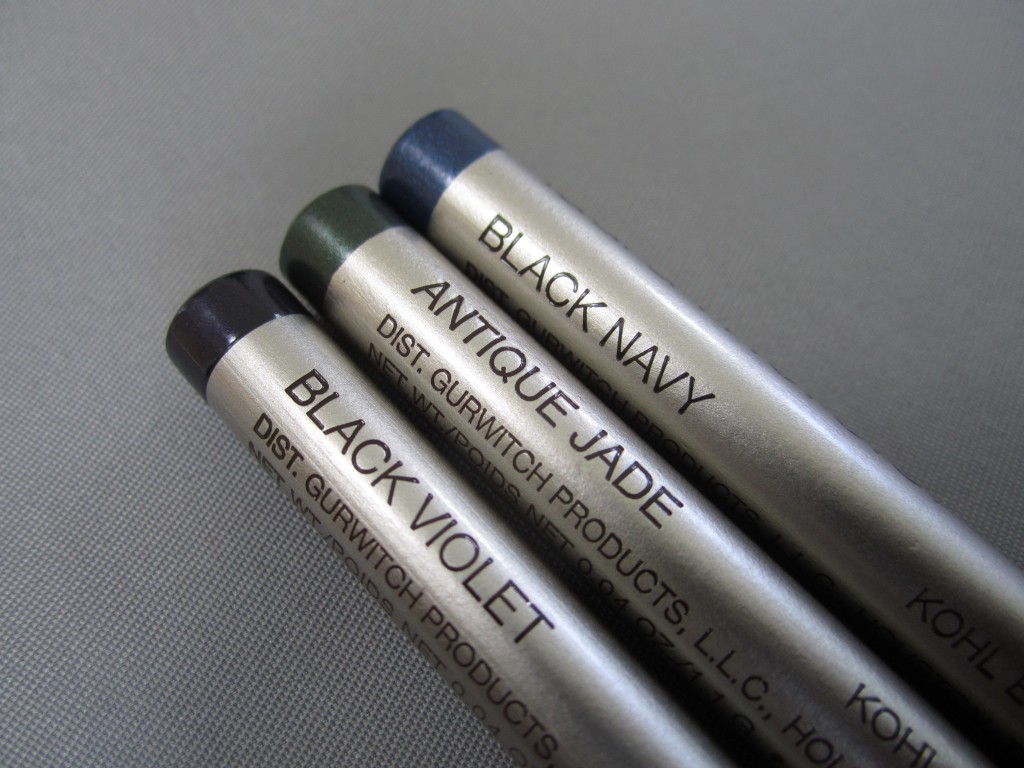 I love Kohl eye liners so when I saw these three pretty Laura Mercier shades I was all over them. I thought I'd show them to you just in case you are looking for some pretty color option eyeliners like I was. I love black kohl liner and use it most days but I wanted to find some really pretty pigmented kohls that I could use to mix things up!
Black Navy- dark shimmery blue color
Antique Jade- deep smoky green
Black Violet- blackened purple charcoal
In researching these liners on the Laura Mercier website, I found that these kohls were formulated to be great for lining the inside of your eyelid. The texture of each pencil is soft, really creamy and smooth. No tugging thank goodness when you are using these pencils on your eye. Tugging and the discomfort that goes along with it is a big makeup buzzkill for me.
These three smudge beautifully and I used each of them to create a really easy smoky eye. Because of the creamy texture you can really play with these and make them look like a soft eyeshadow. My second favorite way to use them was by lining my upper eyelid at the base of the lashes and then using an eyeshadow brush to smudge the color for a nice soft, less harsh lining effect. It ended up looking like maybe I used an eyeshadow to line my eye not an eyeliner. I love that look!
I highly recommend these if you are looking for eye-catching color. At $19 each they better be good!
Please check these out if you have a chance, there are several pretty shades available (8 I think) and they are so easy to use.
Rated A
Disclosure: I purchased these items myself!