Today I have for you All About Me Lip Creme. This is another special one because it's at the Neiman's in King of Prussia exclusively. I learned recently that you can have your Neiman's special order it for you or you can call the location yourself like I did. They were so nice at the King of Prussia counter. I love talking to new beauty friends from different counters around the country. Come on, I love talking about makeup in general to anyone ha!
Anyway this color is a beauty and I'm so glad that I snapped it up. Take a look-see!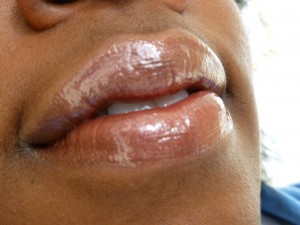 In case you were thinking that this looked like yesterday's Jan's Jewel in any way here is a comparison. I thought they were similar after looking at them separately. But looking at them together you can see that they are NOT.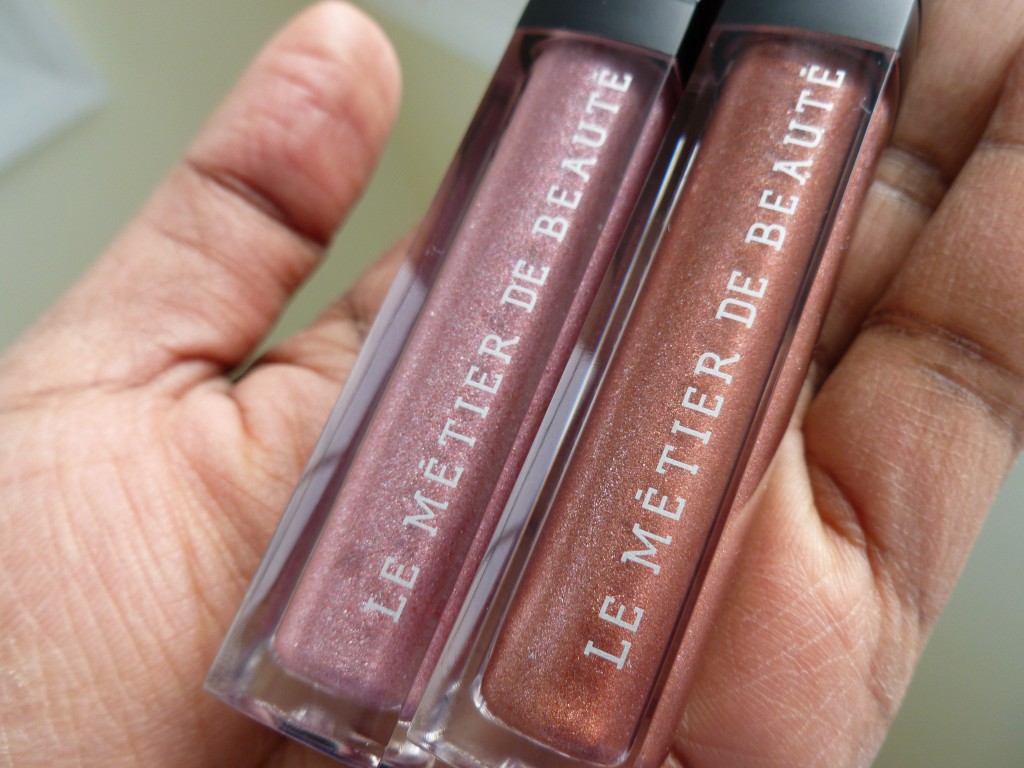 Jan's Jewel and All About Me Lip Creme
Besides being gorgeous on their own you can definitely mix these glosses with lipstick and each other. I've got a mad scientist in me so after I try these alone I get all kinds of ideas on how to mix them. All About Me is pretty isn't it?
I am going to get into the available everywhere colors shortly. I wanted to get the leg work shades out-of-the-way. There are so many beautiful shades available at the counter near you or on the Neiman's website so I'm going to show you those also. Don't worry!