This is my….precious.
In an ugly, greedy Lord of the Rings I'm sitting on a rock hovering over it and lusting kind of way. This Kaleidoscope is so exciting. It's my second one ever and I love it like cooked food. LMDB is one of my favorite brands ever because they have ideas. Real cutting-edge women are beautiful they deserve the best products type of ideas. Kaleidoscopes are one of those ideas. They make them for lips and for eyes and they sell like hot cakes so when you find one TRY IT. Kaleidoscopes are compact and great for travel. You can use the colors any way that you want to. Individually, in combo's, or all together.
The Spring Aurora Lip Kaleidoscope has four pretty colors. If you are interested in the name of the shade hover over the pic.
Beautiful aren't they? Individually these shades are all amazing. But together they are magic. I started from the bottom of the kit and worked my way up through the four colors and the end result is so beautiful. I could use this everyday. It's just that good.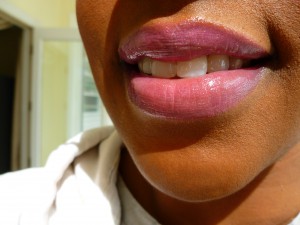 Can you tell that Aurora completes me? It does. Like I said earlier these things are Limited Edition and sell out quick. I got mine at Neiman's. They are $95 each. LMDB is a luxury splurge that I encourge you to check out. If you don't have a LMDB counter near you please get in touch with Kathy Shoreman (703-761-1600 ext. 3282) or Lisa Corsino (703-761-1600 ext.3306) they are my Neiman Marcus LMDB lifelines:)
There is a LMDB Kaleidoscope Eye Kit called Northern Lights in this collection also. I'll show you that soon because its amazingly good as well!