My favorite lip gloss brand and my favorite color all rolled into one!
The Le Metier De Beaute GWP for my local Neiman Marcus Beauty Event is Red Velvet Lip Creme. It's the most beautiful eye-catching red ever and its MINE. The gift with purchase you get may vary depending on what your Neiman's is doing so check with them before the 4th of March and get some LMDB. It's not hard to spend money at the LMDB counter trust me. For the event you spend $125 at the counter and get Red Velvet as a bonus. It's crazy how they make stuff I need, must have, and become fanatical about.
Say it with me Red Velvet…for the WIN.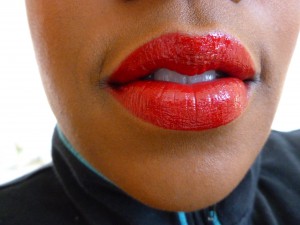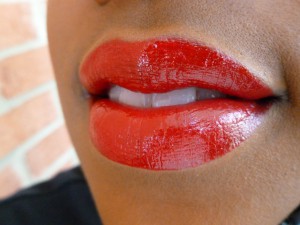 I love it, it's the best red ever. If you want an amazing red to add to your stash this is it! I don't think this is permanent, I stalk the LMDB gloss colors and I've never seen this shade before. Please feel free to contact Neiman Marcus in Tyson's Galleria for Red Velvet before the beauty event is over. Act fast! The number is 703-761-1600. The beautiful Kathy Shoreman (ext. 3282) or Lisa Corsino (ext. 3306) can help you, they are the best!