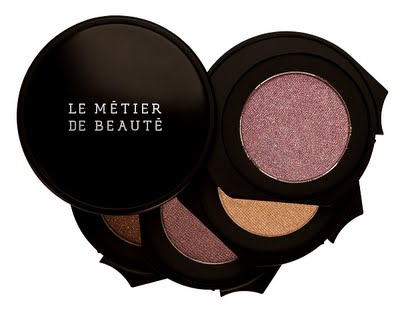 Stop the presses…I'm starting to see what Le Metier De Beaute has in store for us this fall. I'm so excited that I had to show you a picture of the newest Kaleidoscope.
It's called Silk Road ($95) and the four eyeshadow shades included are:
Tapestry – a shimmering, translucent plum
Damask – a polished brass
Ikat – a silk-matte pinot noir
Brocade – a deep chocolate with sequined copper effervescence
I can't wait to get my hands on Silk Road. Kaleidoscopes are addictive!