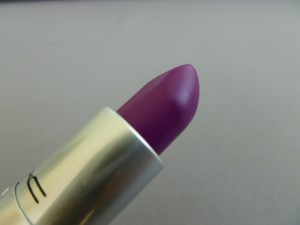 Mac Heroine Lipstick, $15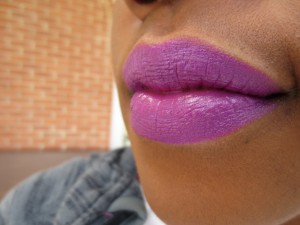 I've been asked quite a bit about a dupe and I'm not sure that there is an expensive one. I found something close in my collection when I picked up Heroine last year. It's from Lancome and at $26 it's not a bargain. It also has a glossier finish.
Mac Heroine, Rouge d'Armani #600, Tom Ford Violet Fatale, and Lancome Rouge in Love Violette Coquette #381
I thought (and so did many of you that wrote me) that since last year so much has come out for purple lovers at the drugstore it might be worth swatching some newly released shades. So just in case you were wondering here is how a few of them stack up against Heroine. All of the three shades do have a glossy finish though and Heroine is a matte lipstick.
Mac Heroine, Maybelline Brazen Berry, Maybelline Hot Plum, and Milani Violet Volt
I hope this was helpful! If you don't have any Maybelline Vivids check them out, aren't they beautiful?! Please let us all know if you have a color in your stash that might be a dupe for Heroine.