LORAC GLOgetter Palette, Ulta Exclusive (in-store and online) $20
I picked up this palette last Saturday while vlogging and I've gotten email requests for swatches all week! This is a great deal from one of my favorite brands for eyeshadow so here we go. Did I mention its $20…yeah it is which means GET ON IT. It won't be in stores for long and it's online at ulta.com but who knows how long it will be there!
This is a deal/steal you guys! Get it while it's hot.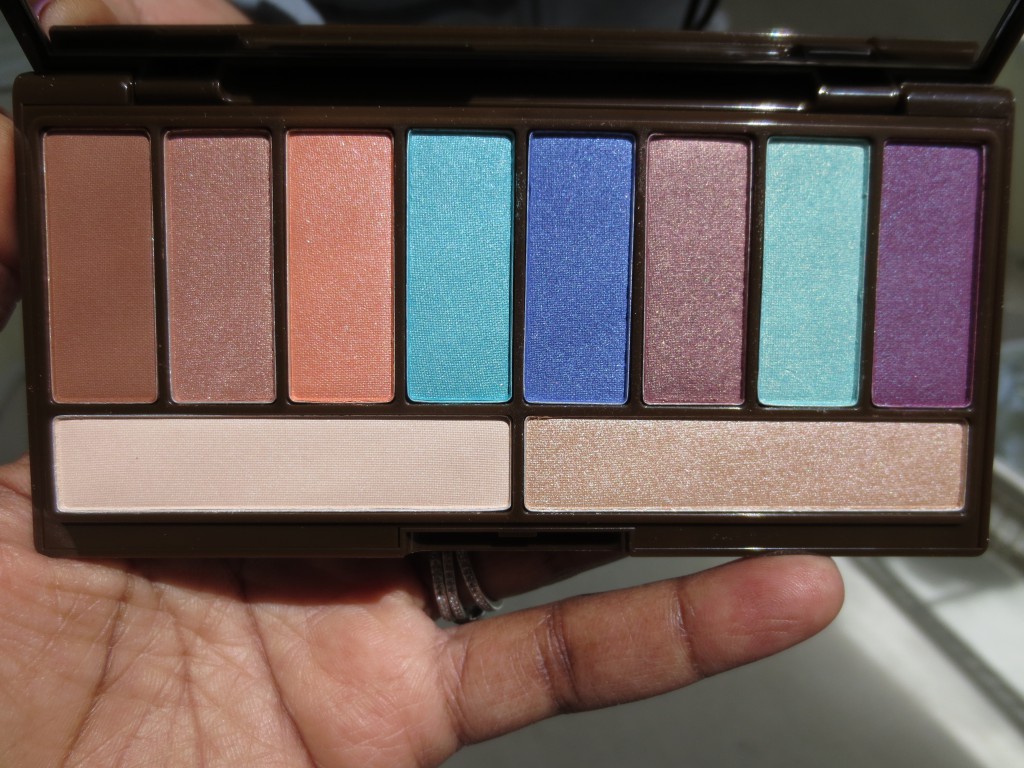 There are eight nice sized shadows that are either matte or shimmer (top row) and there are two neutrals across the bottom. I think if you are just getting into color this is the perfect blend of colors. I don't think the brights in this palette are too scary to work with if you are new to color.
One of the things I always hear when I swatch a LORAC palette is that there are people that love or hate the shadow texture. Many think LORAC shadows are too powdery. I think they are powdery in the pan but the pigmentation is excellent so I don't care. The shadows don't end up under my eye when applying if I dip my eye brush in and tap off excess powder to decrease fall out before actually working on my eyelid. You can get rid of fallout issues with a lot of brands that way. It's almost a must for me when working with 88 palettes and things like that.
Here are the quick swatches I got in direct sunlight! I just started on the left side of the palette and worked my way to the right side of the palette and the bottom row. The colors in this palette don't have names.
Remember to click on a pic if you'd like to see it bigger!
The colors in the palette are really rich and beautiful on the lids. I hope that you can pick this up if you are interested.
If you haven't checked out my vlog channel on YouTube yet please do. It's a great way to see what's new in the stores currently and you get to hang out with me shopping. It's all in good fun and I put up a video at least once a week.