I love Lorac products in general and their new Lip Luxe 8 Hour Lip Colors are a brand new thing to love! Scarlet is a bright beautiful comfy lip color that lasts hours and hours. I think the satiny lipstick finish with a matte formula pairs well to make this color look fantastic on the lips but also be long lasting. This is one of the most comfortable to wear mattes I've ever used.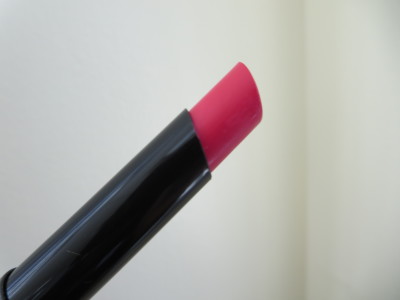 The color looks great and the balm-like texture makes this a fast favorite. The pigmentation is fire! I love a bright lippie that has spunk!
From the Lorac website:
Get a strong, sexy pout with LORAC Lip Luxe 8 Hour* Lip Color! These long-lasting, velvety-smooth lip colors are paraben-free and infused with anti-aging antioxidants of Acai Berry, Pomegranate, Grape Seed and Vitamins C & E to help your luscious lips look healthy and full. This highly-pigmented, 8 hour formula stays put without bleeding or feathering with luxurious matte color that lasts!
*Clinically Tested
This color stays put and looks great for 6+ hours on me. Through meals and lots of tea/water/ginger ale breaks! There isn't any funny smell or taste either which is nice. I highly recommend Lip Luxe's if you want your lip look to stay put! Check the whole range of shades out at Ulta. Lip Luxe shades retail for $16.
If you are looking for something a little deeper and more sultry check out Bordeaux. It's a nice shade also.