I have a weakness for LORAC. They have a Pro line for Fall and there are five blushes in it and I'm going to show you two of them! Plum Passion (they get extra points for the name) and Coral Crush.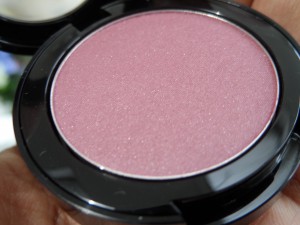 LORAC Plum Passion Cheek Stain
Plum Passion Cheek Stain ($20) is a really pretty purple shade with a classy subtle shimmer to it. I don't have many plum colored blushes but this is the most wearable one. This lasted all day on me and also made me realize that plum isn't just for special occasions or very specific makeup looks. This color really emphasizes my cheek bones in a special way like deeper blushes usually do if placed correctly on the cheeks. I get a little slap happy with blush but if you keep this on your "apples" it looks like a cheek lift trust me.
LORAC CORAL CRUSH Cheek Stain
Coral Crush Cheek Stain ($20) is going to remind a few of you of a very famous blush that shall remain nameless. I say that because I like this one better because I can wear it! Since I have a deeper skin tone I have to be careful and use corals that are deep enough and pigmented enough to show up on me and also not look too clown bright. The right coral warms up my skin and looks natural. This is one of those. There is a fun shimmer in the shade but it is subtle and there are NO GLITTERY BITS which I like.
Here's the scoop on this blush collection from loraccosmetics.com:
Get an instant flush of long-lasting, natural-looking color with LORAC'S PRO Powder Cheek Stain. Created by celebrity makeup artist Carol Shaw, this innovative, 12-hour long-wear powder blush stains your cheeks with one swipe of healthy, radiant color. Infused with antioxidants of Vitamins A, C, E, Pomegranate, Green Tea, White Tea, Grape Seed Extracts and Aloe to help nourish and protect while Hyaluronic Acid helps to keep skin hydrated. This fragrance-free and paraben-free powder stain is easy-to-use and applies super-smooth for color that lasts. Packaged in a sleek camera lens component, cheek stains are perfect for the PRO on-the-go!

Petal Pink (Pink)
Ruby Rouge (Crimson)
Rosy Glow (Rose)
Plum Passion (Plum)
Coral Crush (Peony)
I am completely without sun today. It's depressing but that means all my swatches turned out bad since the clouds are making it look like dusk. Here are a few shots of the blushes swatched but I highly recommend checking the whole collection of blushes out at Sephora or Ulta. Swatching these shades will let you know what you must add to your makeup stash!
Plum Passion (left in all pics) and Coral Crush Cheek Stain
I'm going to show you the Pro Cream Eyeliner from the Pro Fall Collection very soon. And the Pro Palette which makes my makeup loving heart race faster every time I look at it!
*press samples