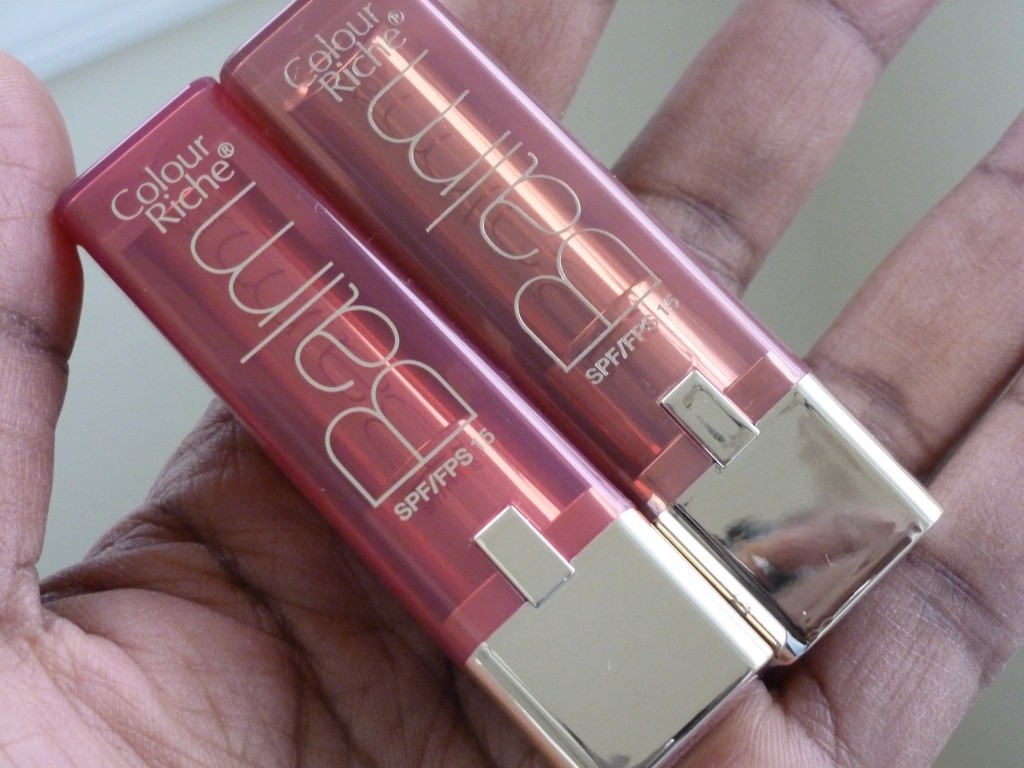 I was really excited about this release. Let me tell you the latest balms that are out now are perfect for my always dry suck up every ounce of moisture lips! I loved the Revlon Lip Butters, I'm ashamed to say that I have nine shades in all and about four are in my purse at the moment. I am obsessed so I couldn't wait to add some more balm to the par-tay.
L'oreal Colour Riche Balms are SPF15 and really moisturizing. The only difference that I noted with the colors that I got Heavenly Berry and Plush Plum is the color payoff. The color is more muted and slightly buildable but where I think you could mistake a Revlon Lip Butter for a lipstick on someone this you most likely would not.
It's a great color infused balm don't get me wrong. I slathered it on over and over all day long with pleasure. It doesn't last forever, I pulled my shade of the day out after every meal. That doesn't bother me but if you're looking for a set it and forget it lip color then keep looking. There are fewer colors than Revlon offers but I love the two I picked. I think I have the deepest shades that there are.
These were at a huge Bed, Bath, and Beyond (expanded beauty section) near me for about $7 each. I highly recommend trying one. Take a look at the colors that I got and let me know if you have seen these at the drugstore yet. I tried a crazy amount of places but BB&B ended up being the spot to get it. I heard that it should be available in more places in 2012. So look out for this!
Plush Plum #219 Balm
Heavenly Berry #318 Balm
Heavenly Berry can be built up a little more so it looks more berry-like. I tried it once but I don't like that thick of a coat of this on because it is so very moisturizing. Plush Plum has some shimmer in it. It's more visible when you look at the color in the tube than it is on my lips.
I really wish there were other colors but I'm very happy with the two that I have. It's such a comfortable lip product I could sleep in it.
Rated B+