L'oreal Colour Riche La Laque Never Lacquer-ing #411, $7.99 at Target
I had to show you the only color I picked up that isn't super bright! I always do the same thing. I get the brights first and then go in for the more wearable everyday shades. I don't know why I do that but it's been that way forever! I showed you Lacquer-ized and I Lacque You A Lot recently. I love those two. I wish these weren't Limited Edition! If brights aren't your thing Never Lacquer-ing might be the perfect pinky shade for you.
Isn't that a beauty? I love it. These are so comfy to wear. I love the glossy finish and I don't have to touch up often. I really hope that you have already seen these colors in a display or will see them soon. I got my first three at Bed Bath & Beyond but then I saw them at Target last week. I haven't seen these at any other major drugstore in my town. I love the brights but this is another winner!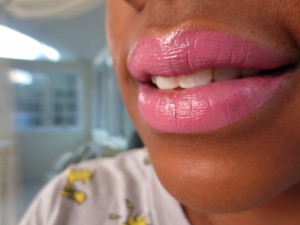 I'll show you the other two I have soon. I got a deeper red La Laque at Target last week and a matte shade. I'm in love with these!