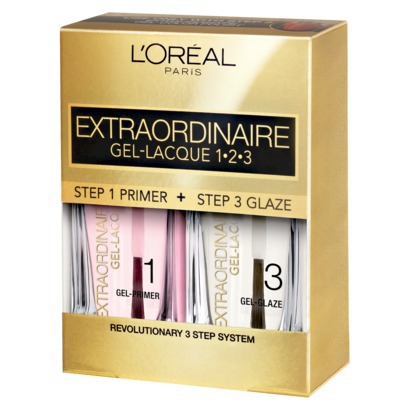 So we are on day 7! I have been wearing Miss Luster-ess nail polish from L'oreal since early Monday. I posted on day 3 (see that post here) earlier this week and my nails looked great. I was really happy. But yesterday is when things fell apart. My right hand (I'm a righty so I use my right hand for everything!) started to chip on my nail tips. The funny thing is my left hand still looks darn good.
Take a look. Here is my left hand.
There is minimal tip wear on my left hand. Not bad at all. Now take a look at my right hand.
Almost all of this chipping started yesterday afternoon and kept up through noon today. So day 6 is when this manicure started showing wear. Very interesting! I'd say that this lasts a good amount of time and since they aren't making any crazy claims about any specific wear time I think this is a decent system. The fact that your nails look the same from day 1 through almost day 6 with no tip wear is a new one on me. I usually have serious tip wear issues by day 4 with everything else I use. Nothing has protected the tips of my nails better than the glaze top coat in this L'oreal system.
I'm going to get the black L'oreal Extraordinaire polish next time I visit the drugstore. I'm a fan of this little system and I'll use it again very soon! Let me know if you have checked this out yet! I'd love to know what your experience was good or bad!
Update: I forgot to mention how polish removal was. It was super easy. I used acetone and everything came off as easy as can be!