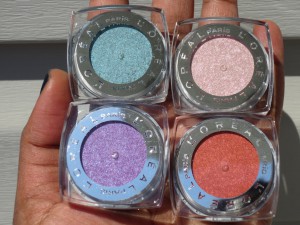 L'oreal Infallible's Dive Right In, Strawberry Blonde, With a Twist, and Cherie Merie, $8.79 each
I was asked by a few of you to do some swatches on these new L'oreal Infallibles from L'oreal. I love Infallibles in general and these are really fun colors that I'm glad to see for Spring. I see myself getting the most use out of #342 With a Twist and #343 Cherie Merie. The pretty purple and coral are going to really be well used I'm sure. Dive Right In is a pretty aqua and Strawberry Blonde is a unique shimmery pink. At $8.79 each at CVS these are pricey but good.
I just love smoothing one of these on my eye with my fingers. I use my Infallible's most during the Summer. Talk about a quick and easy eye look. These are it!
Here are some quick swatches. I took one picture in sunlight and the other outside but not in the sun. They are in the same order as above. From left to right-Dive Right in #340, Strawberry Blonde #341, With a Twist #342, and Cherie Merie #343.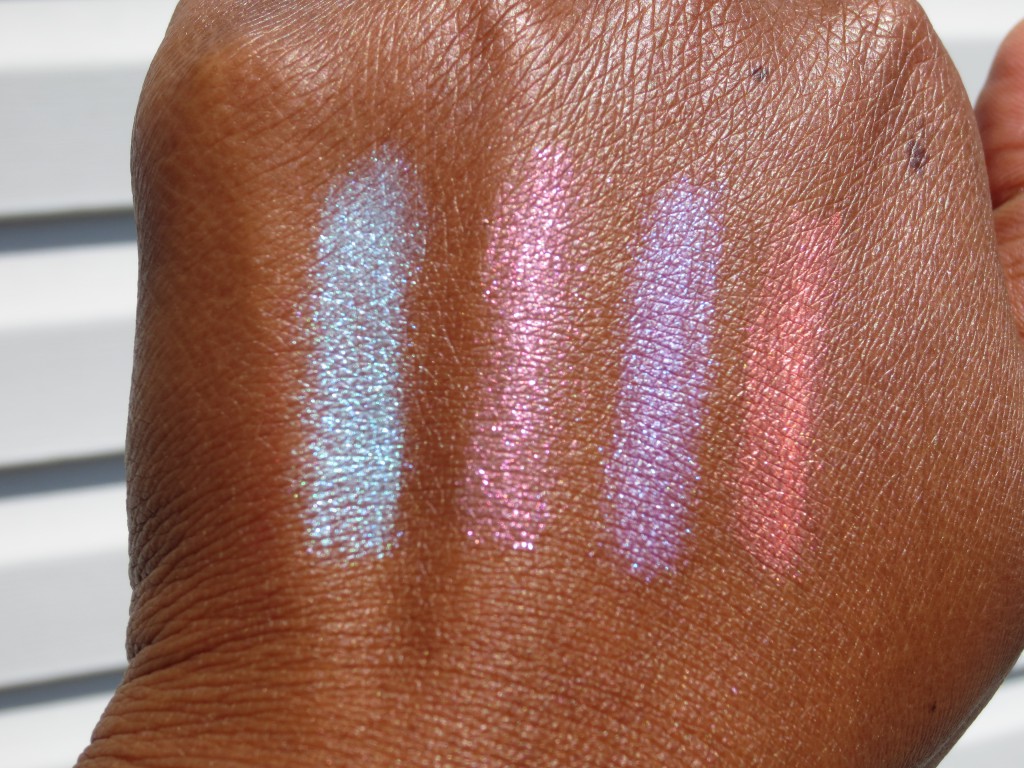 Let me know if you've seen these in your town. They took forever to come to mine!