I was a little worried to try this. L'oreal's regular Voluminous Mascara is one of my all time favorites at the drugstore. I think over the years I've gone through at least 5 or 6 tubes. Its good stuff and the Carbon Black version….perfect!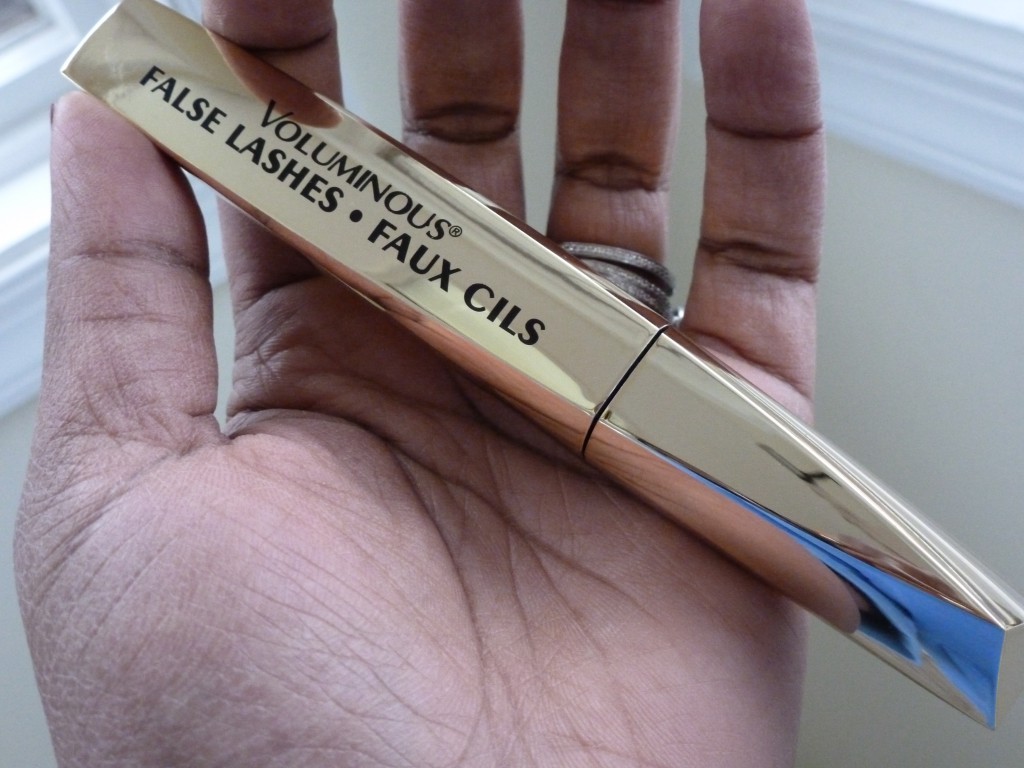 This mascara formula has fibers that thicken your lashes and coat them and make them look bigger. That's a true claim on the package. I must say the only thing I found to be untrue was that you can easily wash this off with soap and water. This stuff is hard to get off in my opinion. It comes off in small black lumps. It's messy and not easy to remove.  It looks great on though. I love it on my lashes. I get thickness and the length that my little lashes need.
It's going to be one of those mascaras that is better and better the more you use it. Some mascaras have to dry out a little in the tube or get exposed to air before the formula thickens up just the way you want it. But I did find that after the first use I kind of loved it already. I don't find many mascaras that help with length and volume at the same time.
The brush is nice but sort of on the long and skinny side. But it does an amazing job of moving through your lashes and coating them really well. Take a look at mine after three coats of mascara. Excuse my insomnia tired eyes….lol!
Before/After (3 coats)
I'd say that L'oreal has done it again. Voluminous is an amazing line of mascaras this new Faux Cils version included. Now excuse me while I go get my brows waxed STAT. The picture on the right with my wolf like brows is a hot mess!
Rated A