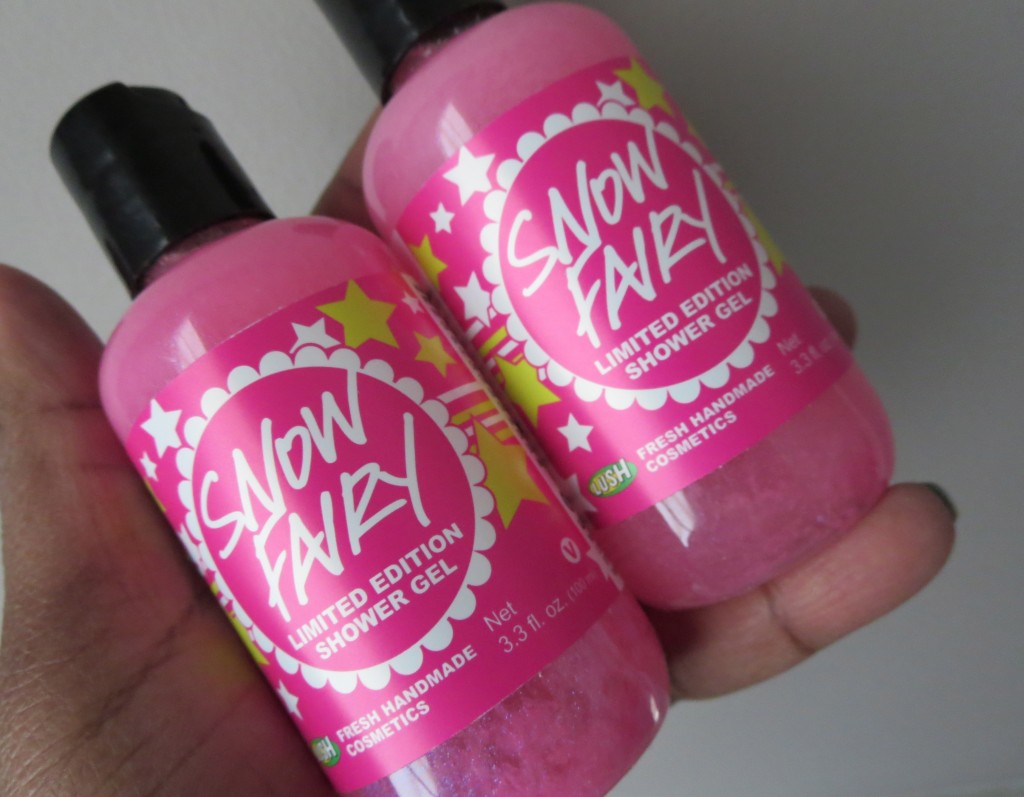 Lush Snow Fairy, $9.95 (Buy One, Get One Free!!)
I think it was about three years ago that I walked into a LUSH store for the first time and lost my mind. One of the things I'll never forget coming home with and loving was Snow Fairy.  It's got to be one of the best smelling shower gels I've ever had. I can't even describe it. It smells like candy which is why I think I like it. Coming from the girl who polished off a whole box of Jujyfruits (I don't eat the black or green ones!) last night I gotta tell you candy is my thing. Eating it, smelling it, or even thinking about it. I freaking love candy.
From the LUSH website:
Best smeller: Our best-selling (and smelling) holiday classic returns with the beloved scent of candyfloss and vanilla.
Everybody loves it: Although developed for our founder Mark Constantine's daughter, our sweet shower gel has developed a male following too.
Sparkle, sparkle: For extra shower time fun, we add iridescent glitter to this sweet gel. Don't worry, it washes off as your rinse yourself clean.
This is limited edition so every year I go to the store too late and miss it since that first year I tried it. But this year was different. LUSH had a buy one get one free sale (Snow Fairy is still available on the website-RUN asap to pick it up) so I pounced. I didn't get the larger size which was silly but hey I got some. Last year I think I looked for it in February and was denied. I forget what month it comes to stores but I asked in September/October and it wasn't there yet so it must be closer to the holidays. You must smell this. Check it out now or remember to next year. There is nothing like Snow Fairy!