I don't know if it's just me but I'm not happy with the roll out for this collection. The three Mac By Request winning lipsticks were released today. I just checked and Candy Yum Yum lipstick is already sold out. I picked that one up last time it came out but I think many of these favorites will sell out quickly.
The three winning glosses are coming out on the 8th and the shadows on the 13th. Do you see where I'm going with this?
I just want to put in one order…and I can't. I just talked to someone on the Mac Chat and they have free shipping codes for regular orders but Pro orders don't get free shipping and there isn't a guarantee that the stuff you want will still be around at the end of this. This is not the best idea. As the customer isn't my convenience the most important thing here?
Even if I qualified for free shipping I wouldn't be thrilled about placing three orders. I put in my order for Moxie and Rocker today but I think I'm done with this collection.
I got an email from Mac Chat so I can write a letter to Mac about this it's consumercare-us@gcc.maccosmetics.com. I'm the most easy going person in the world but I like things simple.
Let me know what you think in the comments below. Maybe it's just me that is not happy with this…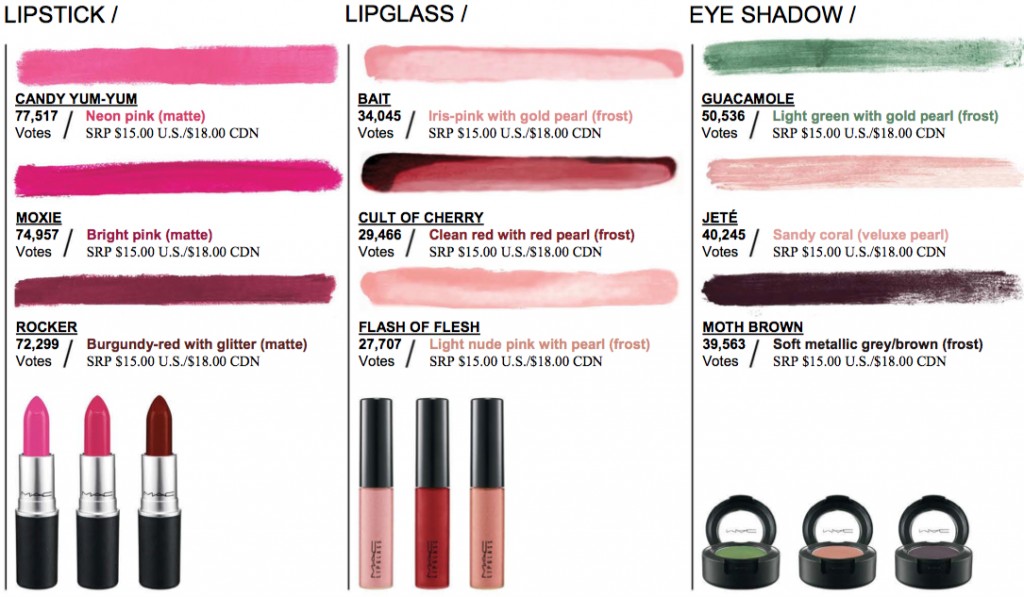 source: Vampy Varnish