I loved how so many of you weighed in on my experience with Mac Spice lipstick (check out the post here) recently. I'm trying to get out of my comfort zone and find some nude(ish) lipsticks and glosses to add to my stash.
Here is another contender! This is a pink-y nude so I'm really feeling it! It is Mac's Faux lipstick and and I paired it with a Mac Lip Glass called Spite. Both are available on the Mac Cosmetics website right now. I just checked. I thought Spite was a limited edition gloss. But it's available so maybe I got that wrong.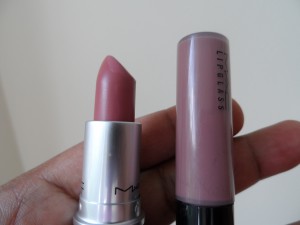 Faux Lipstick ($15) and Spite Lipglass ($15)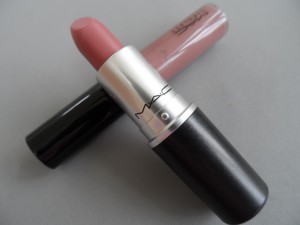 Can you see why I'm a little crazy about it? LOVE, LOVE, LOVE!
Let me know if you have any favorite nudes you'd like to share. I'd love to hear what you like or your thoughts in general about "nude" lips.