I went back and ordered more. I did it.
There were three things that I wanted from my favorite Mac Collection in over a year. I picked up Light Year Mineralize Skin Finish ($29), Ring of Saturn Mineralize Blush ($23.50), and Meteoric Cremesheen Glass ($19.50) and that's it for me.
Wanna see? You have no choice really, your here already aren't you? Don't get dizzy looking at the swirly goodness!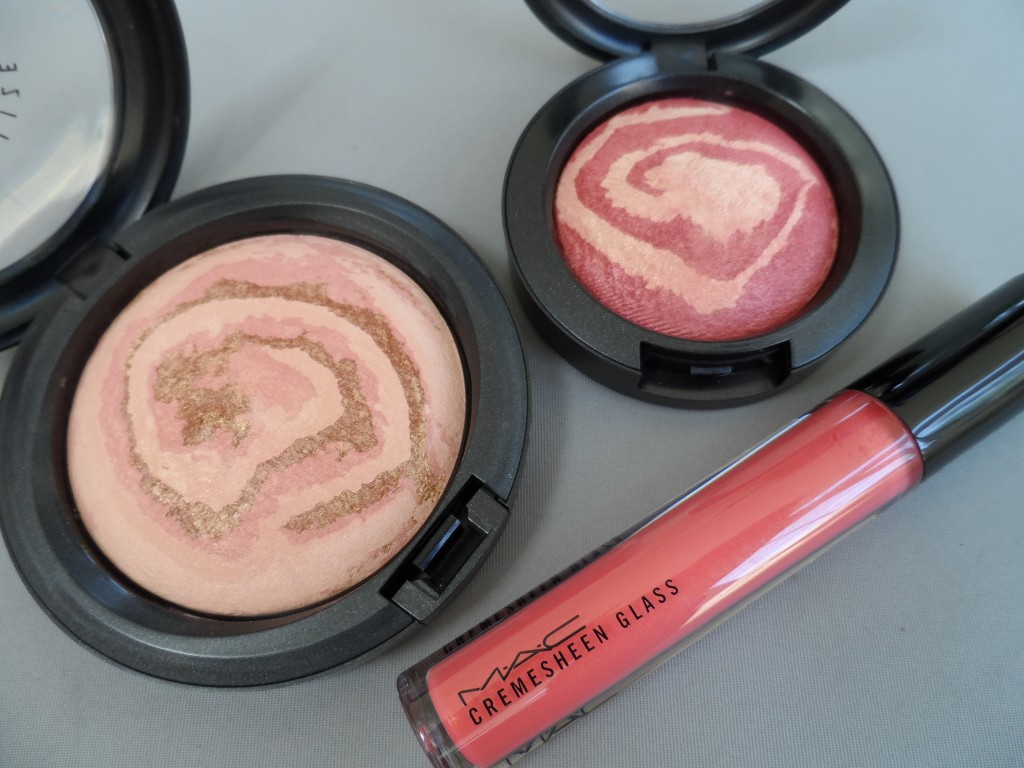 Light Year (far left), Ring of Saturn (top right), and Meteoric
I am so glad I placed a second order. They actually lost my order  and I had to call them since the status was "pending" for several days. My order got stuck somewhere in cyberspace but it finally got here this week. The thing I'm most excited about is Meteoric. I studied swatches of it like it was my JOB. I never know if colors like this are going to work for me. I think I study makeup swatches more than I ever researched anything in school. That must be what my mom meant by really applying yourself….
Take a look at METEORIC!
I think it's a great shade for almost every skin tone and I love colors like that. So glad I didn't miss out on it! If you didn't see what I got in my first order click here. Check out this limited edition collection before its gone.