I got into MSF's late in my makeup life. But I can remember the first time I tried one out and I've been making select picks here and there collecting them ever since. Right now I have six of them and unless something amazing comes out I think I'm all set.
Warm Blend-mix of three brown/gold/bronzy shades, this is really beautiful when you mix all three shades together.
Brunette-nice bronze coppery mix of colors. I use this with one of my favorite Mac blushes-Raizin.
Sunny By Nature-this is a light bronze shade. I don't use this one much it's more matte than the others which is different and  nice.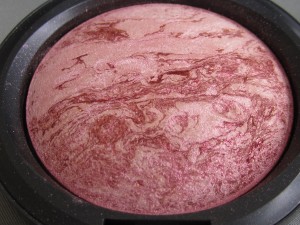 Petticoat-a pink bronze shade that I use as a blush. It looks really great with Mac Dollymix, or any hot pink blush.
Stereo Rose-a pink coral bronze shade that I use A LOT. I really love this one, I use it at least a few times a week. It's my favorite.
Gold Deposit-a pretty gold and bronze shade. The newest addition to my collection. Great for summer, this is eye-catching.
There are so many ways to use MSF's. I tend to use them as highlighters and the darker ones make great blushes. Some people use them wet as eyeshadows which is a great idea that I haven't tried yet.
Do you have any MSF's? Which are your favorites?