This one came out in Mac's Marilyn Monroe collection back in 2012 and I'm not even going to lie this shade darn near completes me. I love this pinky red and it really has a special place in my stash. One of the things that is so wonderful besides the color is the fact that the satin finish is really good. This lipstick goes on like butter!
Now the staying power on this isn't extraordinary but thats ok because reapplying is a pleasure! I think Love Goddess has the perfect amount of pink in it to make someone that doesn't like super red shades happy. It's not as intimidating as a red lipstick can be for some. Well enough talk lets take a look at it!
The idea that one day I'm going to get to the end of my tube of this makes me sick inside. It needs to be permanent darn it!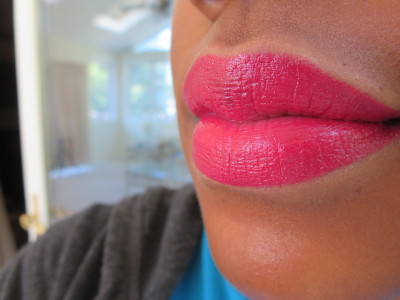 I guess I'll enjoy it while I have it! If you picked this one up pat yourself on the back:)