I love Paint Pots. I use them as cream bases after I use primer on my lids. I was excited about the Posh Paradise collection that came out recently because there were several new Paint Pots. I got a few purple shades right away but I held off on getting this blue. It's very similar to another shade I got and reviewed over the summer Make Up For Ever's #20 Intense Blue Aqua Cream.
The Pure Creation Paint Pot is good as a base for an eye look. So it is more useable. The MUFE #20 Aqua Cream is great on its own. I think it's so unique and pretty that it doesn't need other shadows. It's a look all on its own! It does come down to personal preference and the amount of pigmentation that you like in a product.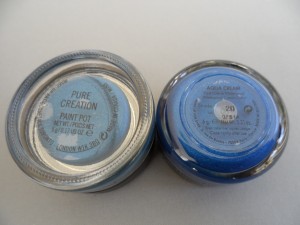 They don't have the same intensity, but they both are beautiful.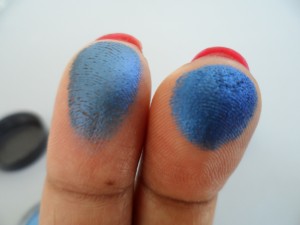 If you are into highly pigmented stuff go for the Make Up For Ever!
Rated A (Paint Pots are perfect!)