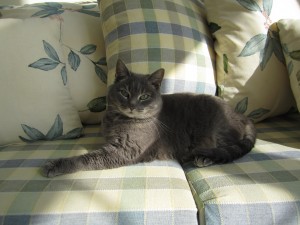 Jinx waiting patiently for the latest Mac collection to come out…..
I thought I'd skip the pictures of the collection just because they might be burned into your head just like mine. Are you ready for this Mac sweet as candy collection? I am!
Since the pictures first came out I was all over this one. Even though the reviews are out for this one (some good, some bad) I am sticking to my original list and hoping for the best! Do you have a wish list? Here is mine….
Lipsticks: Candy Yum-Yum (neon pink), Saint Germain (pastel pink), and Playtime (violet) $14.50 each
Quad: Cutie Eyeshadow Palette $36
Blush: Giggly (light pink) $23
Nail Polish: Little Girl Type (lavender), Ice Cream Cake (pink), Mischievous (pale blue) $14 each
Tell me what you want to check out from this collection if anything!