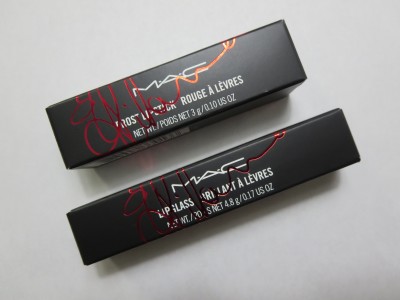 Mac Viva Glam Rihanna Lipstick & Lipglass ($16 and $15 at Mac Cosmetics) 
This combo came to my door late yesterday and I couldn't wait to slap it on my lips! I'm going to say I love the fact that Mac has committed to such a charitable venture like the Viva Glam campaign and year after year they get someone interesting to be a part of it. One of my favorite reds ever was Viva Glam Cyndi the lipstick. Such a beautiful red! Well here comes Rihanna…she's a little bit cold and frosty lipstick wise and her gloss is glittery (as hell) like Dorothy from the Wizard of Oz's shoes. The ruby slippers are in a tube!
Here we go with the lipstick first off. Granted on the bottom it says the finish is a Frost. So this is a frosty red. I will tell you right off the bat that I like pairing these both together. Lipstick and gloss. But alone the lipstick is ok but a tad too frosty for my tastes to wear alone. It's a bit of a dated look.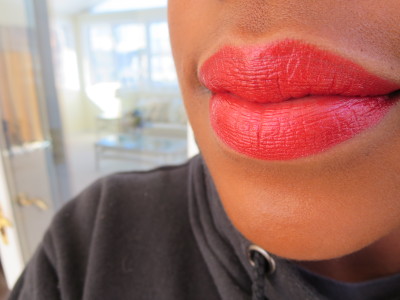 And now for the magic. Together….I LOVE THEM. Lipstick and Lipglass BOOM!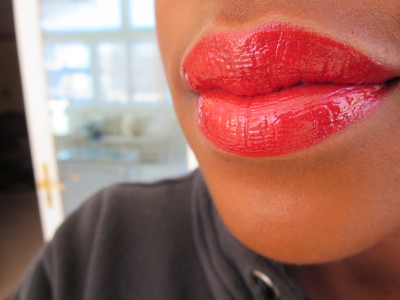 Are you wondering how the gloss looks alone? I thought you might! The gloss is straight up glitter! Remember Dorothy's shoes and how I mentioned them earlier? Ummm yeah. Glittorama! It's not something I'd wear alone. If you look at it on my lips you can see the glitter it's not subtle.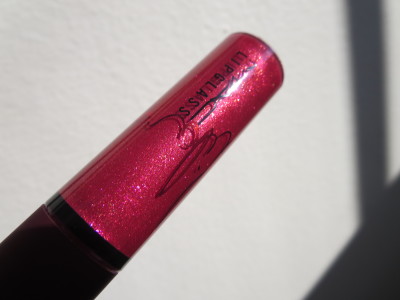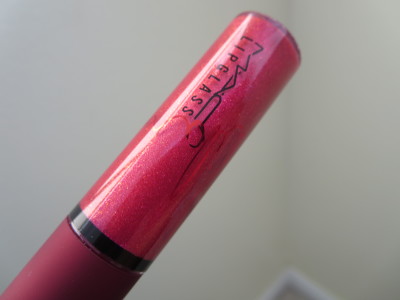 And now here it is (the gloss) on the lips alone.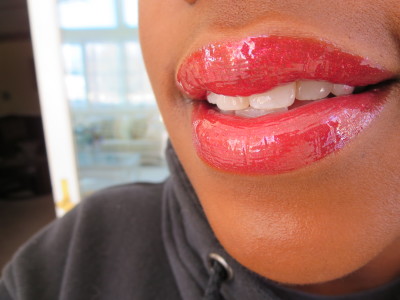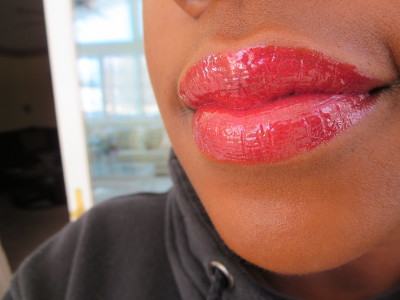 So long story short I love them together but separately not so much! What are your thoughts? Will you be checking out Mac's latest? It's in stores now.