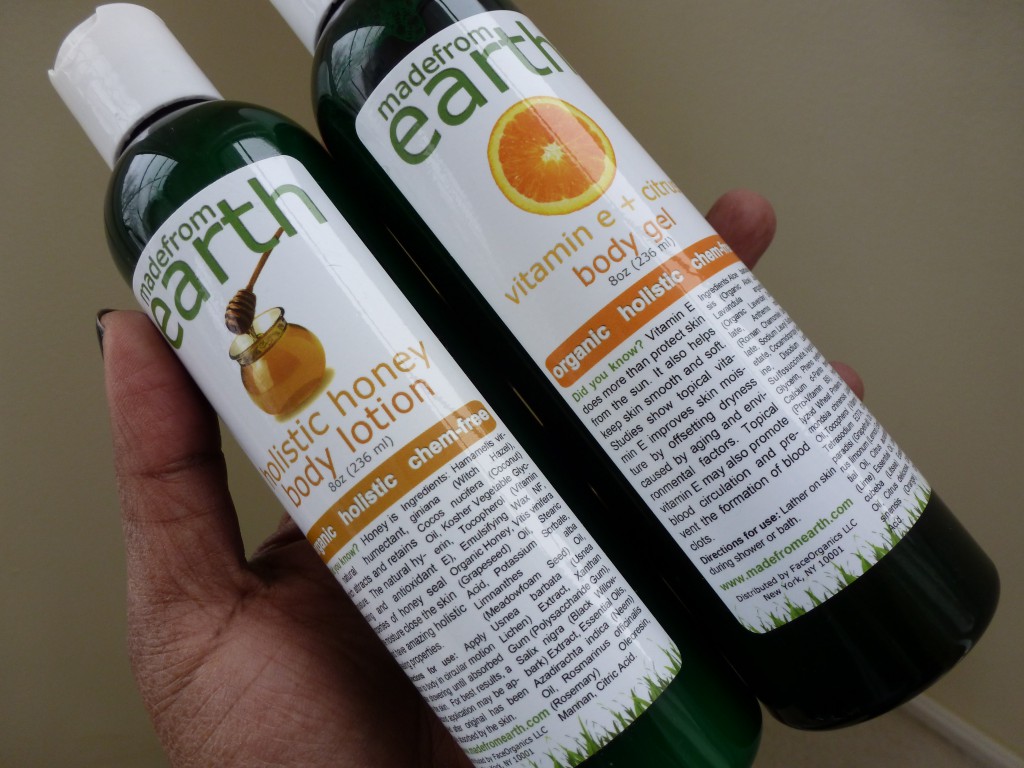 Holistic Honey Body Lotion & Vitamin E+Citrus Body Gel
I am all about yummy smells and keeping moisturized during this time of year. I have always liked trying organic products and considering the amount of bath wash and lotion that I go through this made it into my bath routine without a hitch.
The Vitamin E+ Citrus Body Gel (8oz./$8) is the happiest smelling bath wash I have ever used. It smells like orange juice and happiness in a bottle. I love the stuff. Its like orange zest in the shower. It makes my eyes pop open in the shower like a cup of coffee. It wakes me right up! It's not super foamy which is a quality that I love to hate in most of the drugstore bath washes that I tend to use. This is luxurious but with the richness of its smell way more than producing a million bubbles. I notice that it adds more moisture to my skin too. Added bonus!
Rated A+
The Holistic Honey Body Lotion (8oz/$20) is full of moisture but has less of a pleasing odor in my opinion. It's made with organic honey and I was hoping for a little sweetness or some type of familiar honey scent but the scent is unidentifiable. I can't place it and it doesn't smell like anything I have ever had. This isn't a bad thing but what it does mean is that I won't remember it when its gone. It's a fantastic moisturizer and makes my skin buttery soft but the scent just doesn't grab me.
Rated C
Both of these 8 oz. bottles are full of organic, holistic, chemical free goodness. Check out the website for Made From Earth.
*press sample