I love this little palette. As a huge fan of Makeup Geek single shadows I was beyond excited about the brands first palette release. Vegas Lights is a gold lovers dream palette. I love gold shadows with an irrational passion so I was all about this palette from the first time I saw it.  The first row of shades are my favorites. The second row doesn't suck but I must say all I think about is the first row!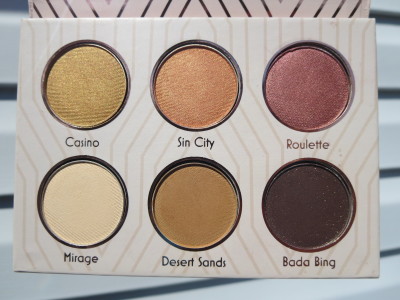 This palette is well put together and wearable (because of the second row ha!) so once I dug in I knew I'd be okay. The pigmentation is on point with every shade. Even Makeup Geek matte shadows are exceptional. Mirage and Desert Sands are richly pigmented and go on smoothly. Bada Bing is a great deeper edition to the palette for smoking things out. There is a tiny bit of gold-ish fallout but its minimal so I do like using it.
Here are some quick swatches!
Casino, Sin City, Roulette, Mirage, Desert Sands, and Bada Bing (left to right)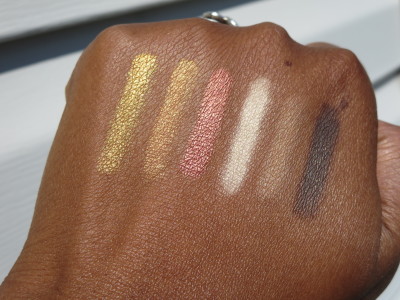 My favorite shades are Casino, Sin City, and Roulette hands down. Mirage is great on the brow bone and Bada Bing really looks beautiful in the crease. I think this is a well put together palette and I can see why it sold out after it was released. On the Makeup Geek website the palette is coming back in October so if you are interested I would sign up for email notification that its in stock. The palette is $37.99 and well worth it considering how much I'm going to use it!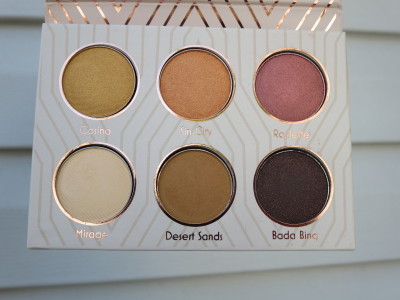 I hope there are many more Makeup Geek palettes coming our way!