It's almost done!
The makeup room has been repainted and the new furniture is all put together! Take a look. The only thing left to do is putting up the new white fan in the ceiling and then I get to move all the makeup back in! It's a rainy day so excuse the lighting but I just had to show you because I'm so excited!!!!
All of the furniture is from Ikea by the way. I used to not be a fan of the place but for a project like this its the place to shop!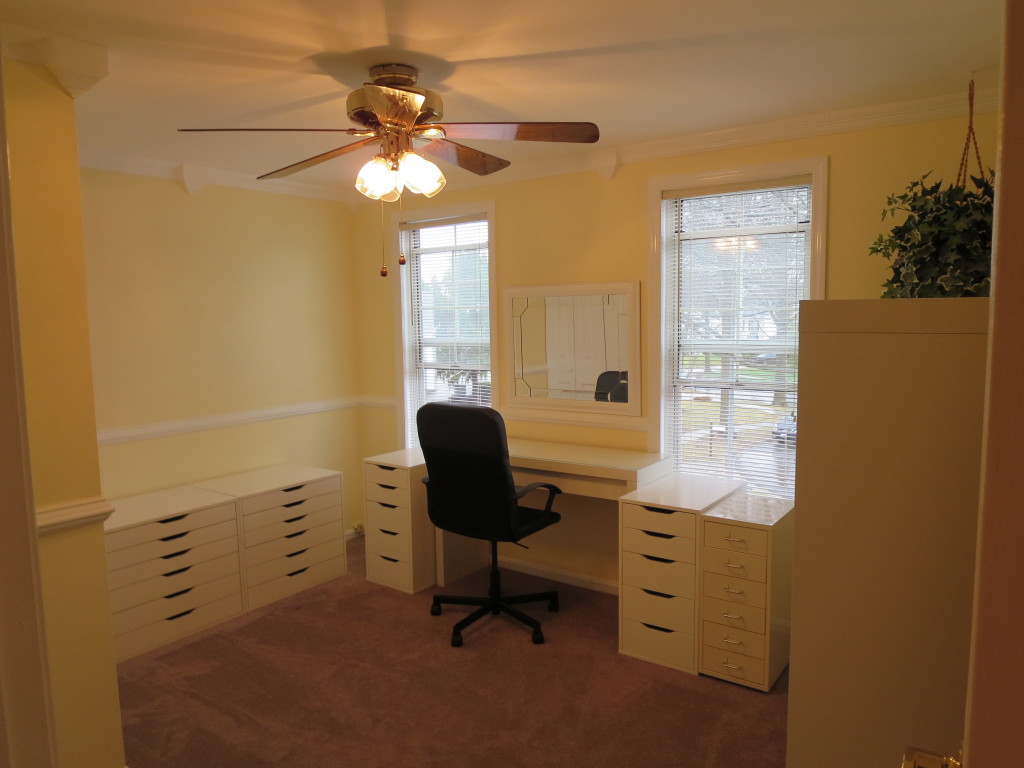 White Expedit Shelving Unit
Alex Drawer Units
I've got a nail rack now woo hoo! I got this off Amazon.com.
That's it so far thanks for taking a look!