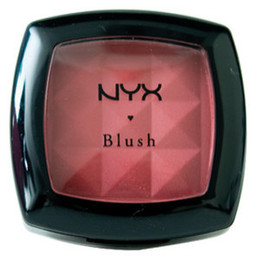 NYX Desert Rose Blush, $4.99 at Ulta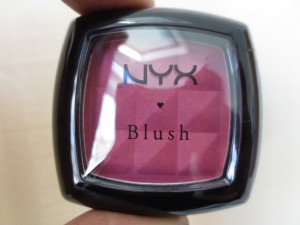 I love this blush! I had it for a while and I cracked the heck out of it on my bathroom floor. Sad face. Well I got another one from Ulta recently and let me tell you I am soooo excited that I have it back! NYX makes really pretty inexpensive blushes that are so good and affordable you have to check them out if you haven't already.
At $5 this shade is a beauty bargin and a staple in my makeup stash!
I feel like it looks a little deeper in color in the picture that I took above. But hopefully you get the idea that this color is a really pretty pink. Here are some pictures in sunlight of this shade swatched on my skin.
I love how this brightens up my cheeks and if your looking for an inexpensive pretty blush for Spring consider this! Some other colors I love from NYX are Cinnamon (bright orange) and Mocha. At $5 you can't go wrong. These blushes are pigmented and last all day long. Check them out if you need another inexpensive but beautiful blush in your life!