I've become a sucker for Mally shadows, all of them. I love the texture and the way my lids feel while wearing them. They explain it best on QVC.com in the product description for Beach Bombshell ($50) which I'll share:
The Effortless Airbrush Eye Shadow formula isn't a powder; it's not a cream; it's the most beautiful marriage of hydrating and comforting ingredients that give you a soft, radiant glow and that perfect look of airbrushing.
I am the farthest thing from a Beach Bombshell but I feel like a sexy babe when I wear this! I really like all three shades. But my favorite has to be Wine Me, Dine Me the deep burgundy in this kit. It's a beautiful deep color that looks pretty on my eyes along with the bronze/golds that are also in the trio. I swatched all three shades on my hand for you. I wish there was some way you could feel these shades too! They are so buttery and light.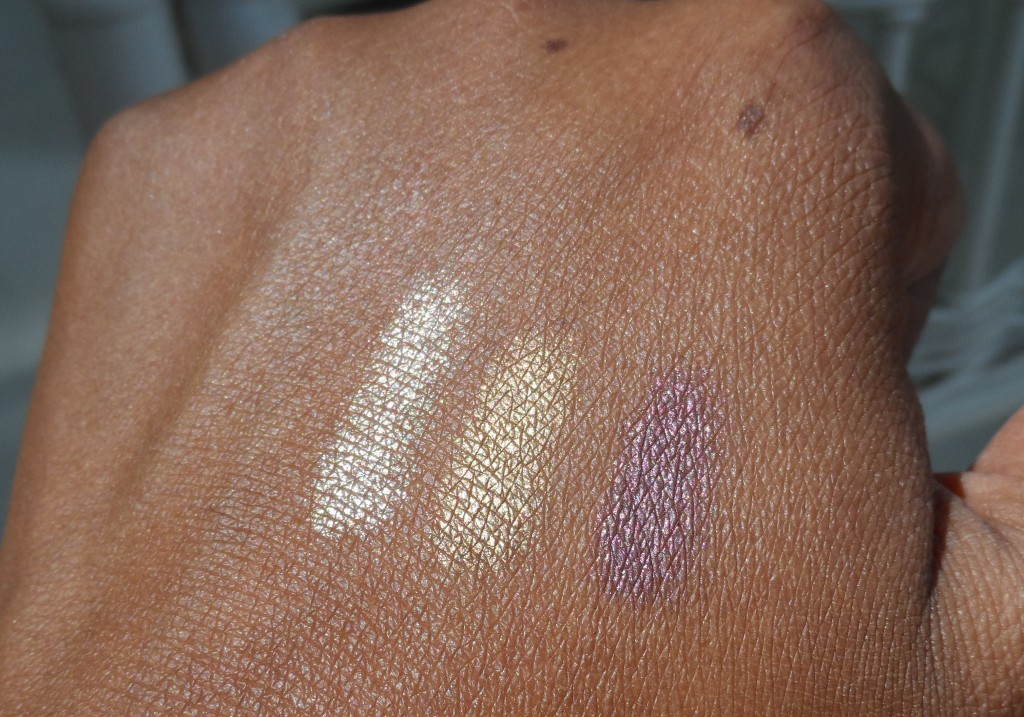 Beach Bombshell was sent to me for review but I liked it so much I purchased the other trio Earth Angel from QVC recently. I couldn't help myself! It just came in the mail a few days ago so I'm still playing with it but I hope to swatch and review it for you soon. Check out either trio from Mally on QVC.com.
Rated A
*press sample