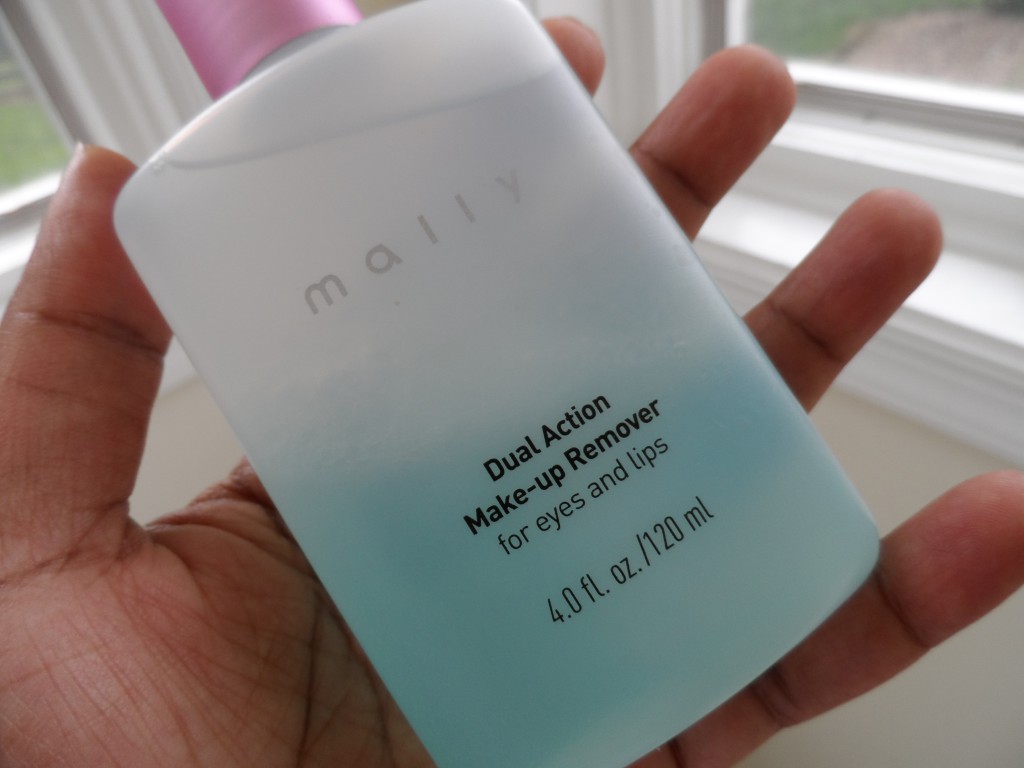 Removing makeup sometimes isn't easy. The hardest thing for me is to find a product that gets long-lasting makeup (sometimes waterproof) that I love off at the end of the day. What you put on must come off..but tugging at your skin really isn't a good idea in the long run especially around your eyes. One thing Mally is known for is bulletproof makeup so it makes total sense that her remover takes away all the hard to remove stuff that we put on our eyes and lips with ease.
I have used several removers over time and I tend to like the dual action variety because even though I have combination skin some type of "oil" really does do the best job of removing my eye makeup. I am slowly starting to not be scared of oil in products. All oil isn't bad! This formula combines oil and water phases and for me its the perfect mix to get everything off with a quick swipe of a cotton ball. Here is some information from the product description on QVC:
Wipe the slate clean. Specifically formulated for use with Mally's makeup, this powerful liquid makeup remover helps gently and effectively take shadows, lipsticks, and more off of your eyes and lips. The removal happens in two phases: an oil phase helps to quickly dissolve oil-based products, while a water phase uses gentle cleansers to unlock seals and remove product. Go to bed with clean and clear skin.
At $25 for 4 oz.'s this isn't the least expensive makeup remover but somehow for me it ends up being the most effective while still being gentle. I wish for $25 I could get a gallon jug of this. I also love using this remover on my lips. I have very sensitive lips and often times when I remove lipstick or lip gloss I irritate my lips so badly that they blow up to twice their size. Most things I have used in the past needed me to use some pressure for them to work. I haven't had a lip blow up (ha!) at all while using this. My lip color just comes off easily and my lips feel moisturized and ready for some lip balm after application.
Check this out on QVC or www.mallybeauty.com. While you are there check out all the other eye and lip makeup!
Rated A-
*press sample