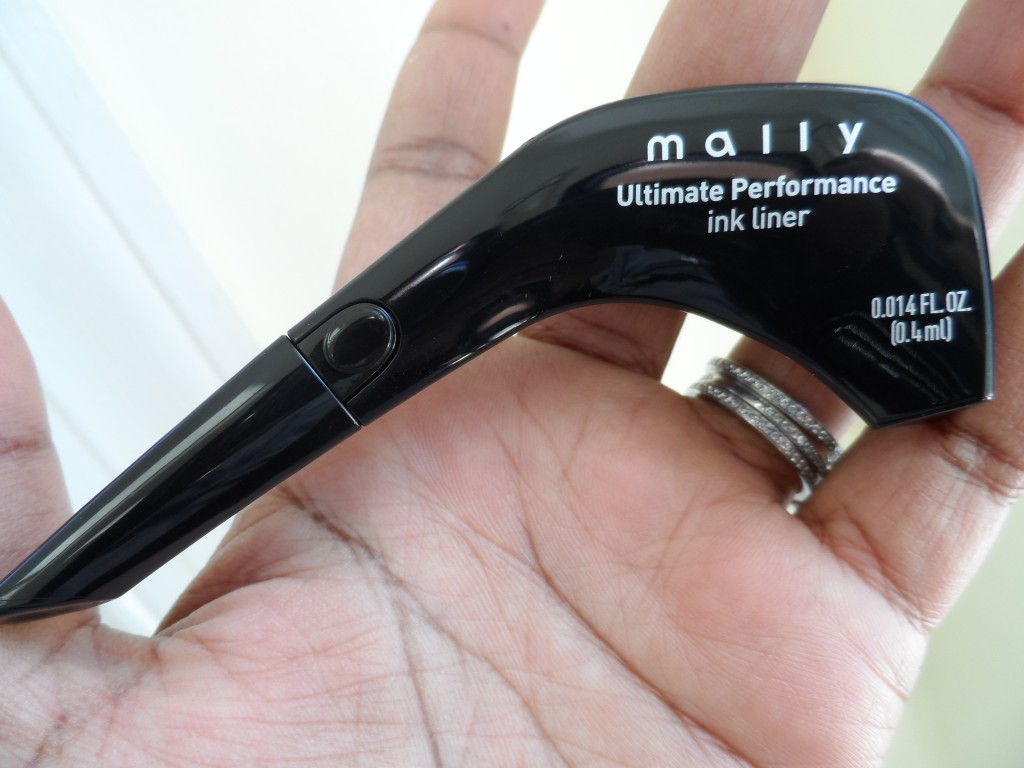 Mally's Ultimate Performance Ink Liner-Black ($24 approx./.014 oz.)
Some of you guys have got to be thinking….what the heck is that? Well let me tell you Mally on QVC likes to keep things interesting. The first time I saw her talk about this I think my mouth was hanging open for a few minutes. This looks more like a little pistol (have I ever told you how many times I was taunted in school-crystal your a pistol! grrrrr) or tool for doing man things like taking out nuts and bolts or bits you know whatever!
But let me tell you if you aren't good with liquid liner this is a great way to learn. An expensive but great way to learn.
Liner application is easy with this. I consider myself really good with liquid liner. I can use a variety of different products from the drugstore and some high end brands with ease but thats only after a lot of practice. Some liners are easier than others to perfect. I think what Mally's done here is take the easiest and precise pen/marker tip you can have but added a "holder" onto it. To me this is no different than my favorite drugstore liner (Maybelline Master Precise) for the most part. They have the same tip. But it's much easier to make my line(s) because I have more control and it's super easy to make a thin line.
Mally's recommendation is to press the liner into your lash line and walk it across your lid using short strokes. So if you like a thin line and notice that you can get a great more natural look from concentrating your eyeliner near the lashes this is a good tool. I'm not one of those people that draws my line in one stroke or go anyway. If your not steady (because of the three cups of coffee you had before you started your makeup) when holding your liner this is handy also.
I go back and forth between wanting a thick line and a thin line but for most day looks a thin line works best for me. And the other important issue after being easy to use is the color! This liner comes in Black and it's a very deep richly pigmented color. It's not matte though. I feel its somewhere between matte and shiny-semi matte maybe? It does have a somewhat glossy finish when it dries down. But to me it doesn't distract from eye looks in any way. Using eye primer before application made the finish more matte which I like.
wet/dry
I find myself reaching for this as often as I do my Maybelline Master Precise. And this liner always wins out if I'm in a hurry. I think this isn't a must have but rather a nice to have. I don't use liquid liner on my waterline because my eyes go nuts. So I'm sorry I can't tell you if it stays put there. It stays put elsewhere on my eye. I didn't experience any fading or smudging. I also can tell you that this thing is always ready to go. I can not use it for a few days and the tip stays moist and ready to line my eyes. I don't have to press or prime it after not using it for a while. It came out of the box ready to go.
It's on qvc.com, Item A228232. One of the cool things about the QVC website is that you can see the whole video presentation if you'd like. That might be something to watch if your on the fence. But don't worry as always Mally includes a book on how to use every product you get from her. I often watch the video presentation again after something I order comes in the mail. I have a short memory for new techniques. I made sure to watch again after getting this. I could hear my mama's voice in my head screaming "your gonna put out an eye with that!" so I sat down and watched before I broke this baby out of the box!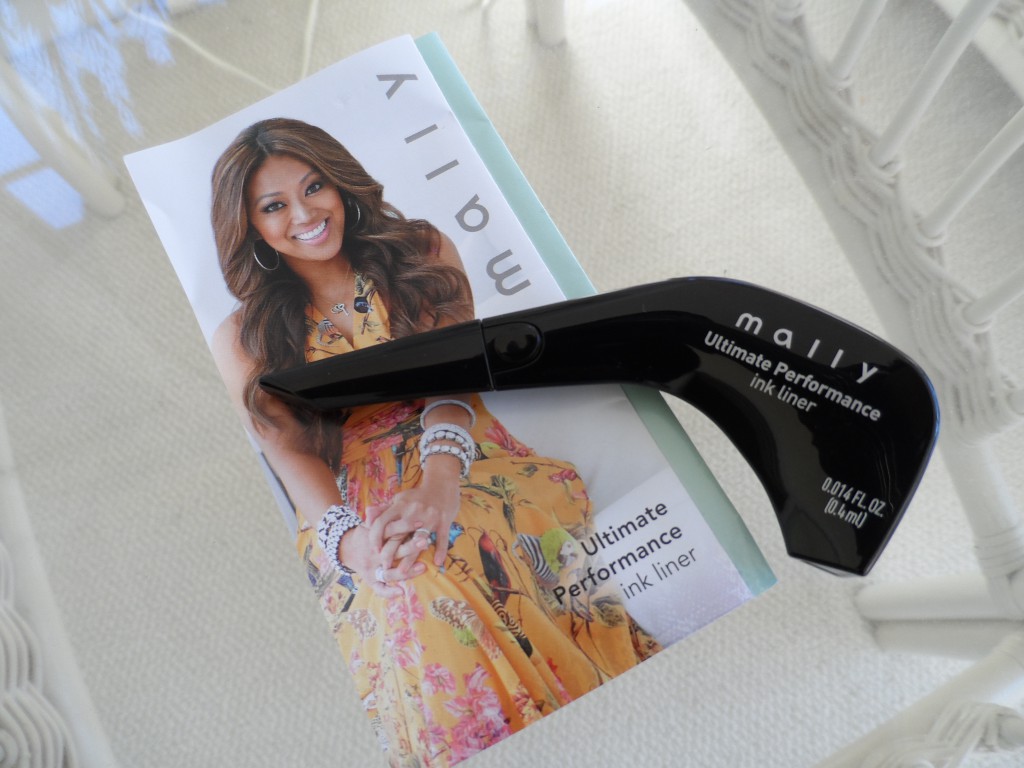 I'm glad I tried this. It's something that either you love or hate. It's always interesting to me hearing what people prefer using. Pencil, gel, or liquid. I like all three but there are products that have helped me up my game and this gets me the thinest quickest line so I'm all for it. My only worry is when is this going to run out? I hope I can get a few months use out of this!