I'm slowly trying a few Mario Badescu products and so far I really like what I see. I have oily skin and I have to be really careful with moisturizers. I try really hard to moisturize well even though with my oily t-zone sometimes it's the last thing that I want to do. I have combination skin so my cheeks need moisture. Especially with all this crazy weather.
Anyway let me tell you more about this oil free gem from Mario Badescu!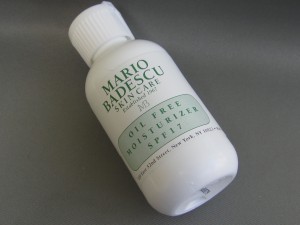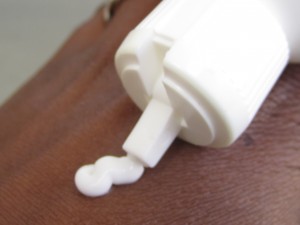 This is a nice light yet creamy moisturizer with SPF 17 which I think is a nice touch. I have tried so many moisturizers over the years and I kind of am picky about the way that a product sinks into my skin. I often times do my skin care "steps" fast and I don't want anything that can slow me down. Thank goodness this absorbs into the skin fast and leaves my skin nice and "plump" looking but not greasy. I also tested this without putting makeup (foundation etc.) over it and it looked nice throughout a nice makeup free day. I think that's important. I don't want anything that will look greasy in a few hours. That's a killer. I'd shelf a product that did that. No problems here with this moisturizer. Besides being oil free and non comedogenic it passes the greasy girl test!
I feel like this adequately moisturizes my oily t-zone and also feeds my dry skin areas too which is hard to find let me tell ya! Usually I find moisturizers that fit one area and not another. This fits both my dry and oily spots. I slowly test skin care products because I'm concerned about breakouts. No breakouts with this moisturizer either. All in all this is a great option for me. I'm glad I checked it out. I have a 2 oz. bottle and that retails for $22. I'm glad I like it, it's not cheap!
Rated A
Disclosure: I purchased this item myself!