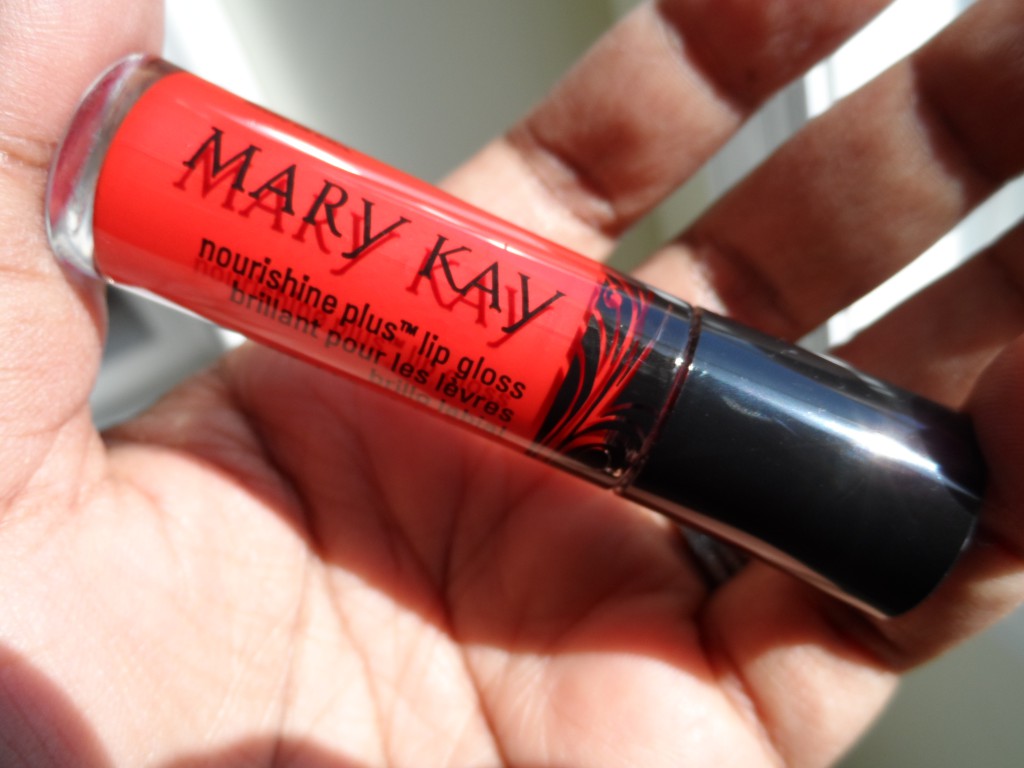 Rock 'N' Red Lip Gloss $14 (.15 oz.)
I've showed you guys a bunch of Nourishine's and hopefully you can tell I love them. This latest one is just as eye catching as the others! It's called Rock 'N' Red and its a beautiful candy apple red cream shade. I have to stop posting on such bland colors right? Ha! The brighter the better guys. Let your lips lead the way into every room…..
Nourishine's are moisturizing and have the best pigmentation in a gloss out there. There are a ton of different shades and I've shown you guys a few. The colors Berry Tart, Pink Luster, and Mango Tango are colors I reach for often. Berry Tart and Pink Luster are more tame than Rock 'N' Red and Mango Tango so make sure to check those out if your not a lover of bright lips.
But for the holidays Rock 'N' Red or Mango Tango is a great shade to pick up for the season and those holiday party's that you might have to go to. Check out all the colors available at marykay.com. If you try just one of these, I think you'll be hooked.
*press sample