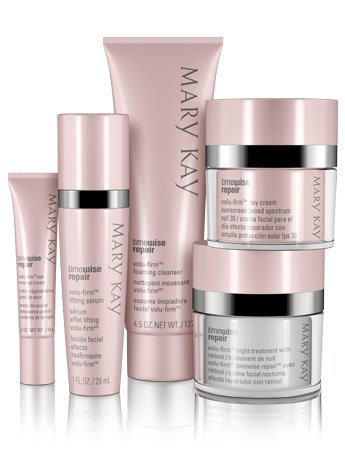 I've been taking a serious look at my skin in the last few months. Do you notice sometimes that your makeup products and their ability to "fix" any issues keeps you from what your focus should be..having good skin? I did. Why was I so worried about having the right concealer or the latest in technology when it comes to foundation when what I really was doing is hoping the latest product I purchased would cover up my skin issues?
Getting the right skin care in your life can make the products you use after you cleanse your face less of a crutch. Here are some products that are helping me get back to where I want to be. A girl with good lookin' skin even when her face isn't beat. Ha!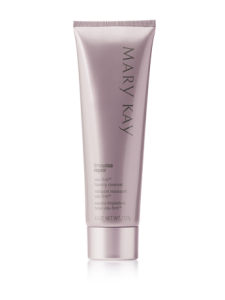 TimeWise Repair Volu-Firm Foaming Cleanser ($25, 4.5 oz.)- This just feels good. It's foamy and refreshing. I mix this cleanser with some water and smooth it all over my face. After rinsing it off I notice my face feels balanced. Not overly moisturized or even worse DRY! If I use a cleanser and my skin is tight or feels like it might crack it's not the product for me.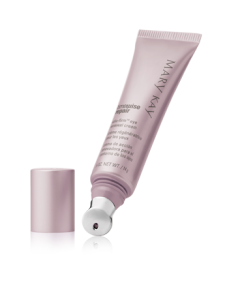 TimeWise Repair Volu-Firm Eye Renewal Cream ($40, .5 oz.)- This was the biggest surprise out of all the products for me. Check out the tip! I rub the tip all under my eye like a maniac. It's the business. It helps my serious eye bags and puffiness. I rub it under my eyes while they are closed and I can't tell you how good it feels. I look like a idiot because I'm practically drooling. It's so relaxing. This eye cream works fine under my concealers. Some eye creams make my concealer move around and crease so I can't use them. No problems with this one!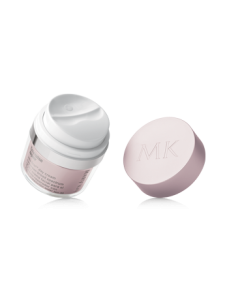 TimeWise Repair Volu-Firm Day Cream ($50, 1.7 oz.)- I am a bit of a germaphobe. I mentioned that before but here I go telling you again. I love this moisturizer because it works well on my combination skin. The oily parts and the dry parts are equally taken care of. AND then….the container allows you to dispense just the right amount for use while the rest of the product is covered and not exposed. That makes the germaphobe in me do a little dance.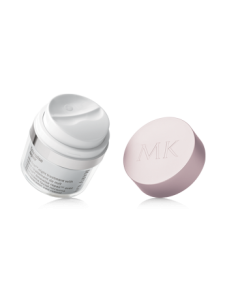 TimeWise Repair Volu-Firm Night Treatment w/Retinol ($50, 1.7 oz.)- This is where the magic is. One of my biggest skin issues is dullness and dead skin sticking around longer than it should. Ever tried to put foundation/concealer over scaly dead skin? I hate to admit that I have tried this and it looks BAD. I've been hearing a lot about Retinol and I've never used a product containing it. The surface of my skin is smoother now than after a serious bout with my Clarisonic. I didn't know that you could use a topical product that would make your skin so darn smooth. Amazing. I don't know about helping with wrinkles (don't have those…yet) but this is starting to help with my dark spots. I have been putting this on at night and after washing my face in the morning and taking a look around…I really like what I see. The dark spots on my chin are getting lighter and lighter so less concealer is needed. Amen to that!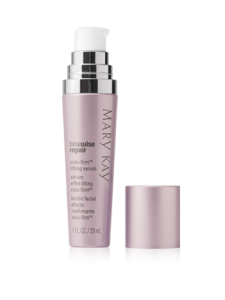 TimeWise Repair Volu-Firm Lifting Serum ($70, 1 oz.)- I am one of those all or nothing people. I would rather prevent problems than treating something later so to me Lifting Serum is an idea I can jump on board with no problem. I am afraid of a turkey chin and wrinkly neck so on this goes on twice a day with upward strokes.
Everything is working really well and I personally do better with a full line of products that I know work and don't have to think hard about. Every one of the products can be purchased individually or you can get the whole line of products as a set and jump all in.
I must say that the reason I was on board so easily is because as a teen with a pizza forehead of acne Mary Kay products (Velocity products) were the only thing that stopped my breakouts. Not to be overly dramatic but those products kind of changed my life. I hid behind bangs and hats as much as I could but bad skin affects your self esteem horribly. Even if your skin is covered up you know its there and sometimes you can't be your outgoing self when people are starring at your forehead cause something is about to BUST! I look back on it now and can laugh but then I thought my life was over.
Check out the TimeWise Repair line at marykay.com. The most important thing about choosing the right skin care for you is doing your research. Read everything you can to determine what will work best for your skin! I have tried the Velocity and regular TimeWise lines also and they work. This is a rare case where you can pick anything and you can't go wrong.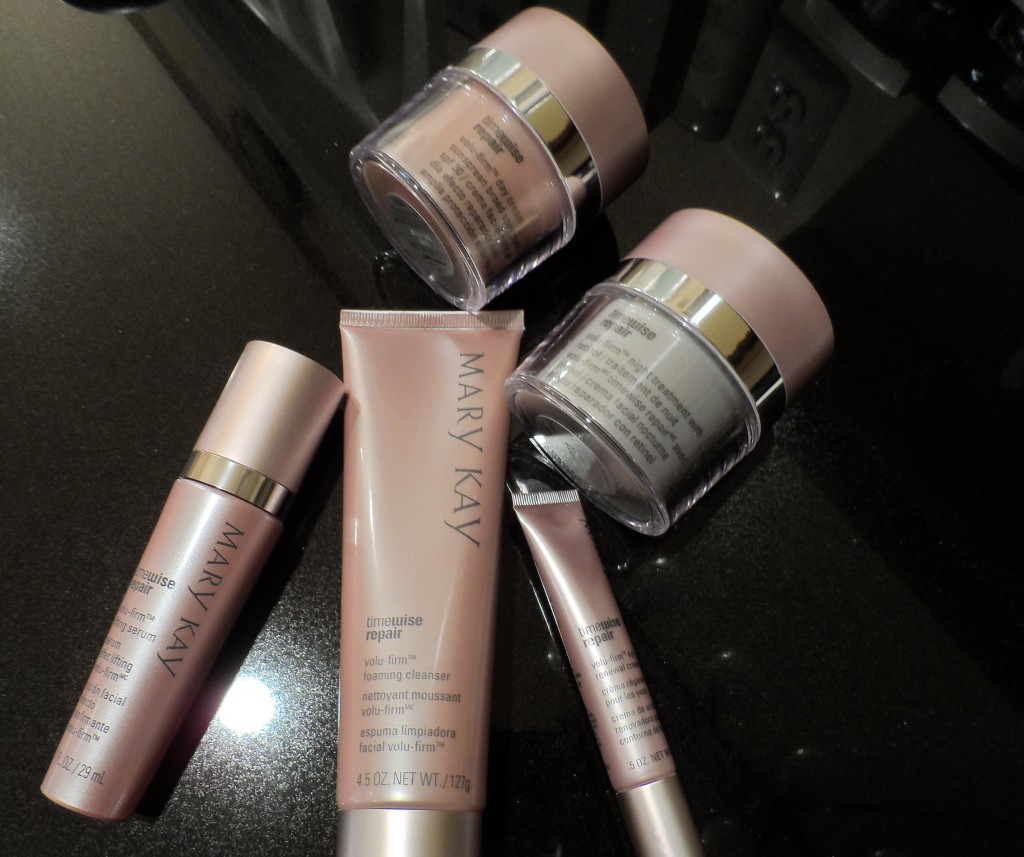 *press samples