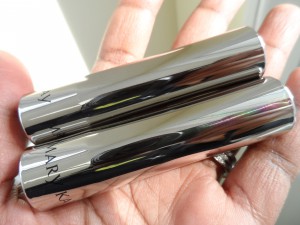 Mystic Plum & Firecracker True Dimensions Lipstick, $18 each
Once you try one of these you are going to want more shades. This is one of the lightest and most moisturizing formulas that I've ever come across. The people at Mary Kay have created something different here. I have been thinking about what these feel like but I can't think of anything that I've ever tried. My lips feel moist while wearing these shades. Not in a gross I have too much gloss on kind of way either. It's like my lips are being plumped up with moisture all day. Totally different than how I usually feel wearing lipstick. The finish is perfect, all day long.
I'm getting four to five hours of wear. The color doesn't fade either. Usually thats an issue with a moisturizing formula. The color stays put. Touching up is a pleasure after greasy meals or a whole lotta coffee. I really have to cut back. Back to the lipstick. Come to think of it the closest thing to this might be YSL's Rouge Volupte line except I don't get this much moisture out of them and they don't feel as weightless.
The important things aren't missing here. The packaging is cute. It's slick and the top is clear so you can see the lipstick color which I like. The colors are pretty first I'll show you the red. It's called Firecracker.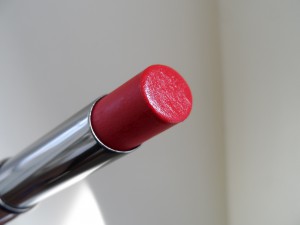 Just beautiful right? Here's another color called Mystic Plum.
I love this plum shade. Don't these colors look glossy? It's such a nice finish. Love it! Check these out at www.marykay.com. There are ten shades in all and I have a few more to show you!
*press samples