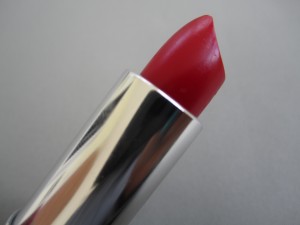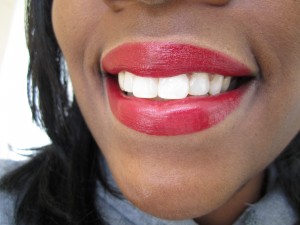 I really like Maybelline Color Sensational Lipsticks. They have so many different colors in the collection and the formula isn't drying on my lips. I got one several months ago. A beautiful plum color, #465 Madison Mauve. When I saw that these lipsticks were on sale at CVS this week, I picked two up! The beautiful red pictured above is #635 Very Cherry.
I also wanted a nice more nude brown color. That is really the hardest color for me to find. I don't want to look dead or like I have ashy lips so finding the right shade that is just a little deeper than my natural lip color is hard. But I think #315 Broadway Bronze (pictured above) is just the color for me! I am in love with this color. It has a beautiful light shimmer to it so it's not your average boring nude color!
Maybelline Color Sensational Lipstick is on sale 2 for $10 at CVS this week. If you haven't checked these out yet now is a great time. They are regularly $9 each. Here is a swatch of both lipsticks on my hand. I am a Mac NW45 for reference.
Rated: B+
Disclosure: I purchased these items myself!