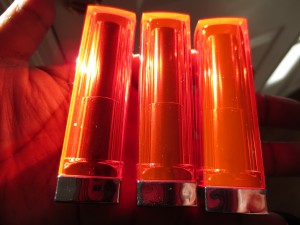 Maybelline Vivid's Fuchsia Flash, Vivid Rose, and Hot Plum ($7 at most drugstores)
I picked these up recently for $7 each. I have raved about them on YouTube but never shown how they look on my lips. There are ten colors I believe in all and I picked up six of them! These are the regular yet wonderful Color Sensational formula but on color OVERLOAD which I love!
These are bright and beautiful shades. Watch out….my lips will blind you! Fuchsia Flash is a little off on me but I thought I'd show it to you anyway…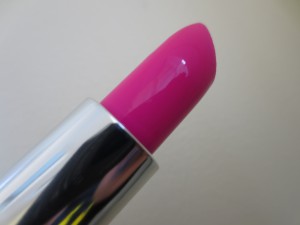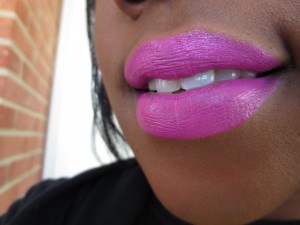 Fuchsia Flash #865
Vivid Rose #875
Hot Plum #900
Let me know if you'd like to see the other three shades. I love these lipsticks so much that they are already part of my makeup collection. I really just love them and want more! I have a few in my bag and on my makeup counter and I think we could use another set of ten Maybelline:)
Check them out at your favorite drugstore if you love bright colors!