Milani Best Red #07 (Matte)
You know I love red! I also have a soft spot for matte lipsticks. The best thing about this pretty red from Milani is that I didn't know it was a matte shade for the longest. It's so moist and the sheen is great. Not your typical matte red here. At around $5 this is sweet!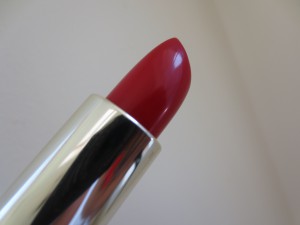 I rarely need to touch up my lipstick when wearing this shade. It's going to last longer (and through meals) than your average lipstick. Did I mention that this is around $5?  That means you NEED it red girls! The prices vary depending on where you pick this up. At Kmart these lipsticks are $4.99. On the Milani Cosmetics website they are $5.49 and thats how much they are at CVS also. Walgreens carries the Color Statement line also. Check this out if you love red:) I'll be showing you more Milani lipsticks over the next week or so!