Milani Color Statement Lipstick-Sangria #21
I love this one! Milani has some great shades in their Color Statement line and this is one of my favs! It's a pretty plummy vampy thing called Sangria. It's a beautiful comfortable to wear matte shade just like Best Red #07 that I showed you last week. I am a little crazy about bright lipstick and I'm just getting into some deeper shades and Sangria is paving the way!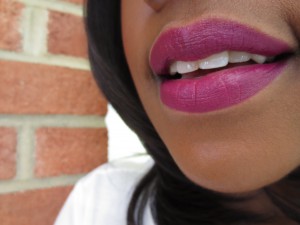 For around $5 at the drugstore you won't find a more comfortable matte lipstick to wear. Minimal touch ups and long wear are part of the package also! Check this color out it's going in my purse. It's a winner:)
Take a look at the color chart…there is a color you need trust me!